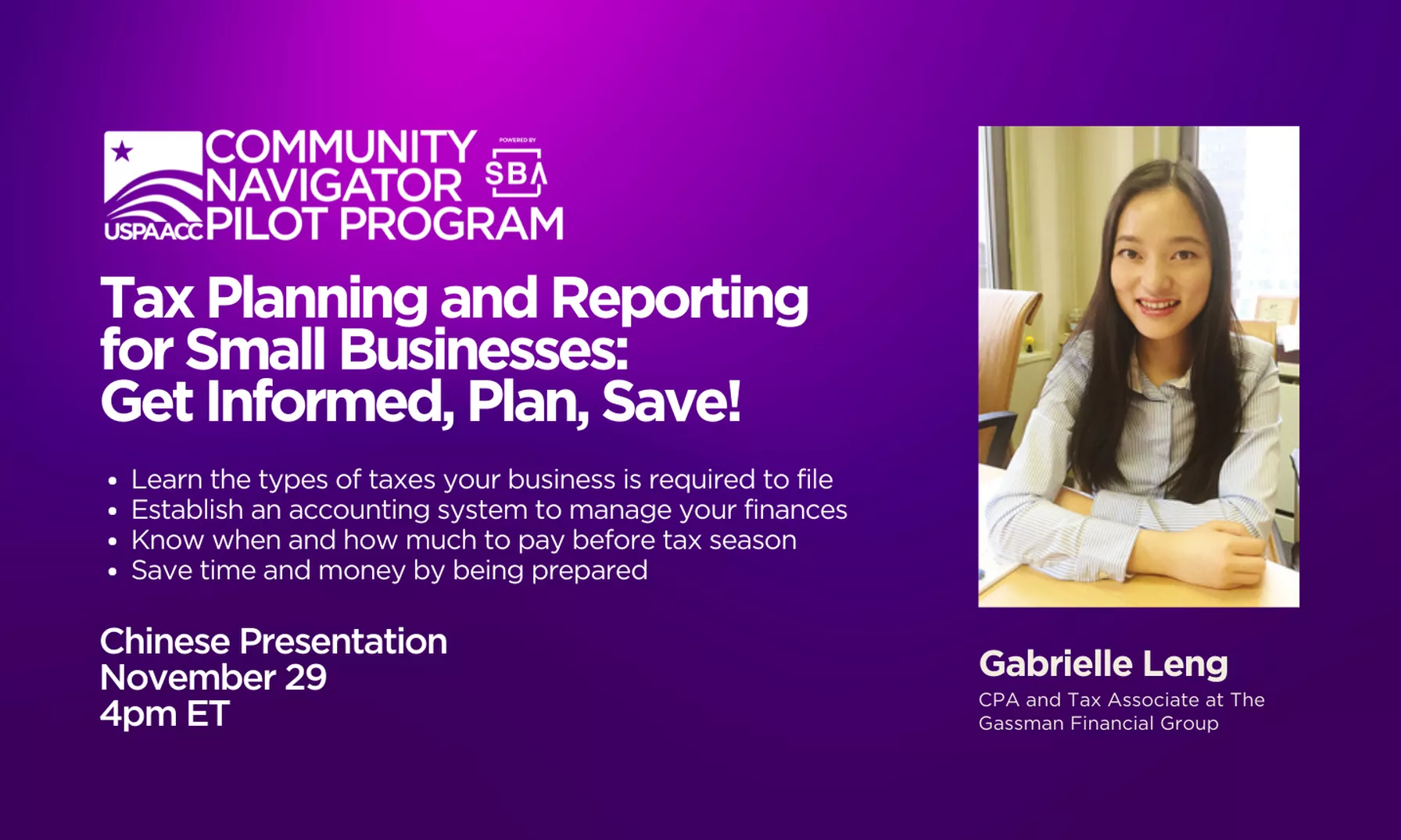 Tax Planning and Reporting for Small Businesses: Get Informed, Plan, Save!
Join the tax planning and reporting webinar to help you prepare and save!
The English webinar is at 7pm EST on November 18th with guest speaker Joshua Brinen, the Founder and Principal of Brinene and Associates Law Firm.
The Chinese webinar is at 4pm EST on November 29th with guest speaker Gabrielle Leng, CPA and Tax Associate at the Gassman Financial Group.
Come learn how to make taxes easier, cheaper, and pain-free!