About CNPP

Col­lab­o­rat­ing Togeth­er

to Con­nect Small Busi­ness Own­ers with Crit­i­cal Services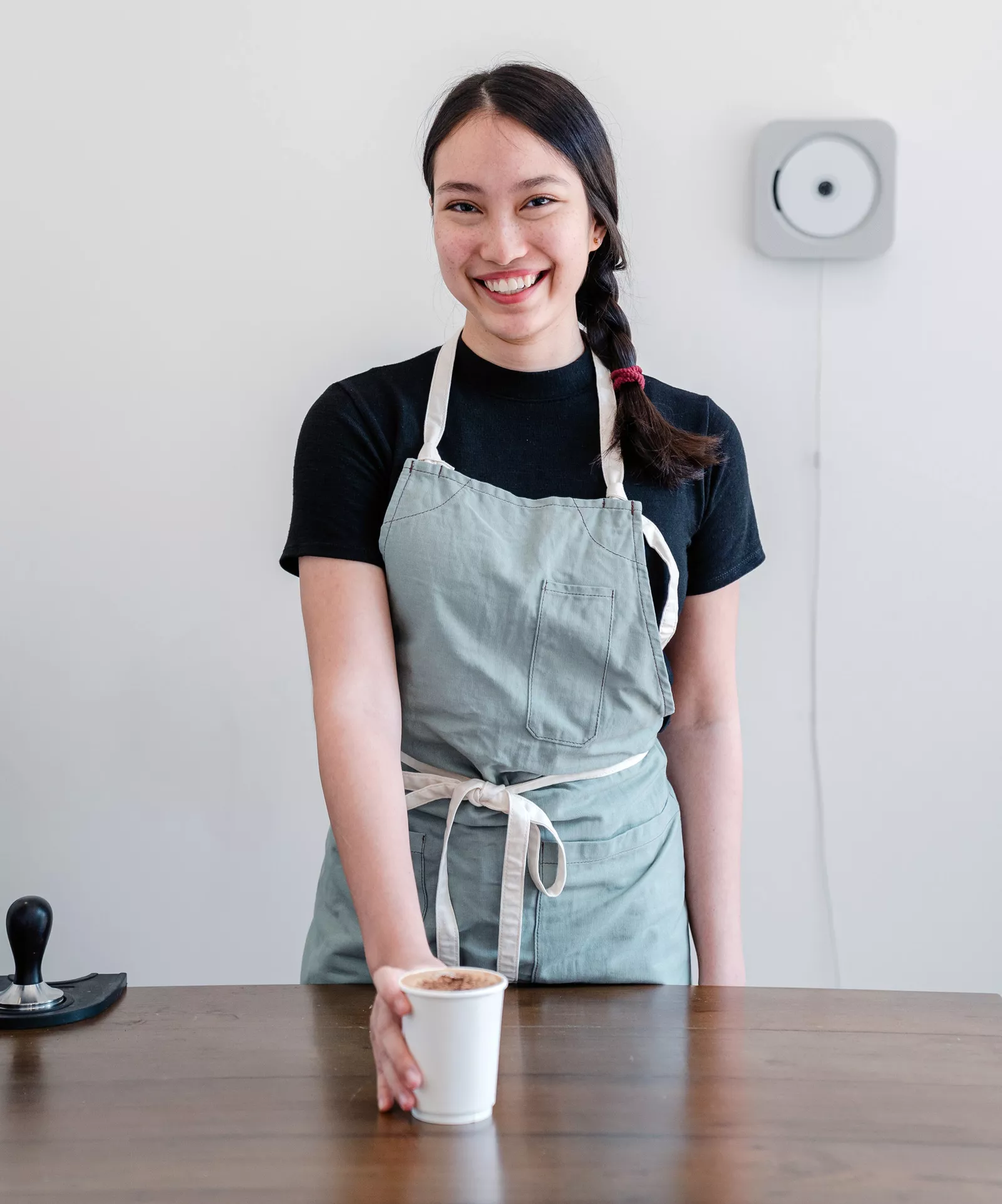 The Com­mu­ni­ty Nav­i­ga­tion Pilot Pro­gram (CNPP) was estab­lished by the Amer­i­can Res­cue Plan Act of 2021. The SBA launched the CNP Pro­gram to strength­en out­reach to under­served busi­ness­es by part­ner­ing with orga­ni­za­tions with deep roots in their com­mu­ni­ties. This approach was designed to help the small busi­ness­es, with a focus on those owned by vet­er­ans, women, and social­ly and eco­nom­i­cal­ly dis­ad­van­taged indi­vid­u­als — includ­ing in rur­al and urban com­mu­ni­ties that had been hit the hard­est by COVID-19 pan­dem­ic and severe eco­nom­ic impacts. The pro­gram is com­prised of a lead ​"Hub" at the cen­ter of a net­work of ​"Spoke" orga­ni­za­tions that deploy com­mu­ni­ty advo­cates to work with small busi­ness­es dur­ing eco­nom­ic recov­ery. Recov­ery ser­vices can include finan­cial assis­tance, access to cap­i­tal sup­ports, con­tract­ing and pro­cure­ment assis­tance, mar­ket­ing, oper­a­tions, and busi­ness devel­op­ment, export and import­ing, and indus­try spe­cif­ic train­ing, among oth­er areas of tech­ni­cal assis­tance to aid busi­ness­es in sta­bi­liza­tion and expansion.
On a nation­al basis and focused on five region­al ser­vice mar­kets, USPAACC, head­quar­tered in Wash­ing­ton DC, has enlist­ed fif­teen trust­ed, cul­tur­al­ly, and tech­ni­cal­ly knowl­edge­able part­ners to do tar­get­ed out­reach to under­served Asian Amer­i­can Pacif­ic Islander (AAPI) com­mu­ni­ties and their entre­pre­neur­ial com­mu­ni­ty. USPAACC as the Hub and Tier 1 Grantee, will man­age and lead our net­work of Spokes in Cal­i­for­nia, Geor­gia, Illi­nois, New Jer­sey, and Texas. The USPAACC des­ig­nat­ed CNPP staff, and the Spoke des­ig­nat­ed staff have decades of expe­ri­ence work­ing with and pro­vid­ing out­reach, advo­ca­cy, and train­ing to the AAPI and oth­er under­served com­mu­ni­ties. Nation­al­ly, because many AAPI small busi­ness­es are oper­at­ed by new immi­grants, the lan­guage bar­ri­er is still a major deter­rent to their under­stand­ing of social pro­grams, tech­nolo­gies and what the Small Busi­ness Admin­is­tra­tion has to offer. This ded­i­cat­ed group will work togeth­er in the Hub and Spoke mod­el as com­mu­ni­ty ambas­sadors with in-lan­guage capa­bil­i­ties in Eng­lish, Can­tonese, Man­darin, Tai­wanese, Fujianese, Japan­ese, Kore­an, Viet­namese, Fil­ipino and Hin­di. Each Spoke has unique and spe­cial­ized capa­bil­i­ties and are ground­ed with­in their com­mu­ni­ties pro­vid­ing excel­lent work to small busi­ness­es for many years.
Meet the Team
Kevin Nguyen

Data System Specialist

With over 7 years of database and systems management, it is an honor to be part of the Community Navigator Pilot Program as the Database System Specialist. I am bilingual in Vietnamese and English with a passion for music and culture. I hope to be of service to the underserved communities.

Shirley Collins

Marketing and Communication Lead

Trilingual in Japanese, Cantonese and Mandarin. Love food, travel, and yoga. Professional in digital marketing and online advertising. Passionate in business, data analyze and coding. Joined CNPP in Jan2022, look forward to supporting more Asian businesses.

Thea Brown

Program Manager

I have been a marketing practitioner throughout most of my career. My experience and expertise are in grass roots level program planning, brand activation and special events. Having migrated to the US in 2019, my first job was for a non-profit where I worked with small businesses in an economically disadvantaged community in San Diego. This has greatly influenced my career decisions and my passion in helping out the underserved and minority communities in the US. I earned my MBA degree at the Ateneo de Manila Professional Schools in the Philippines which I credit for my keen interest in the many facets of business. I am bilingual and fluent in Tagalog and English.

Grace Hyebin Kim

Administrative Assistant

Bilingual in Korean and English, I immigrated to the States at a young age and now studying international affairs and global public health in DC.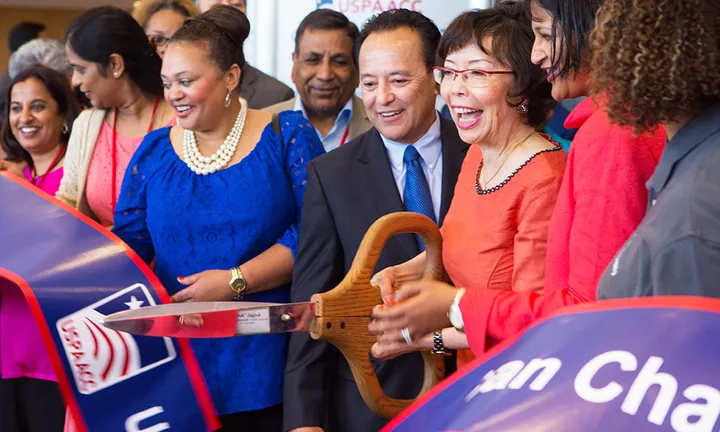 About USPAACC
With a mission to be the single unified voice advocating equal opportunities for Pan Asian American/AAPI businesses, the US Pan Asian American Chamber of Commerce Education Foundation and our partners through the recently awarded the U.S. Small Business Administration Tier -1 Community Navigation Pilot Program (CNPP) Grant, will focus on 5 regional service markets. It will focus on underserved and unserved Pan Asian American businesses. Through this collaboration with 12 trusted, culturally, and technically knowledgeable partners, our goal is to connect business owners in those communities with critical services and assistance programs.
USPAACC, with corporate headquarters in Washington DC, will be the Hub where leadership and implementation of the CNPP, will connect with our dedicated national network of Spokes in California, Georgia, Illinois, New Jersey and Texas.
With the business and financial advisory support and expertise in market entry of our community partners to the Pan Asian American/AAPI business community, this collaboration will help these businesses bounce back after the financial instability caused by the pandemic. USPAACC will communicate with them in their language to assist in understanding, training for and cultivating the skills needed for development and growth; and through technology and advisement, gain the ability to cut through the red tapes, develop confidence, trust and find their voice.