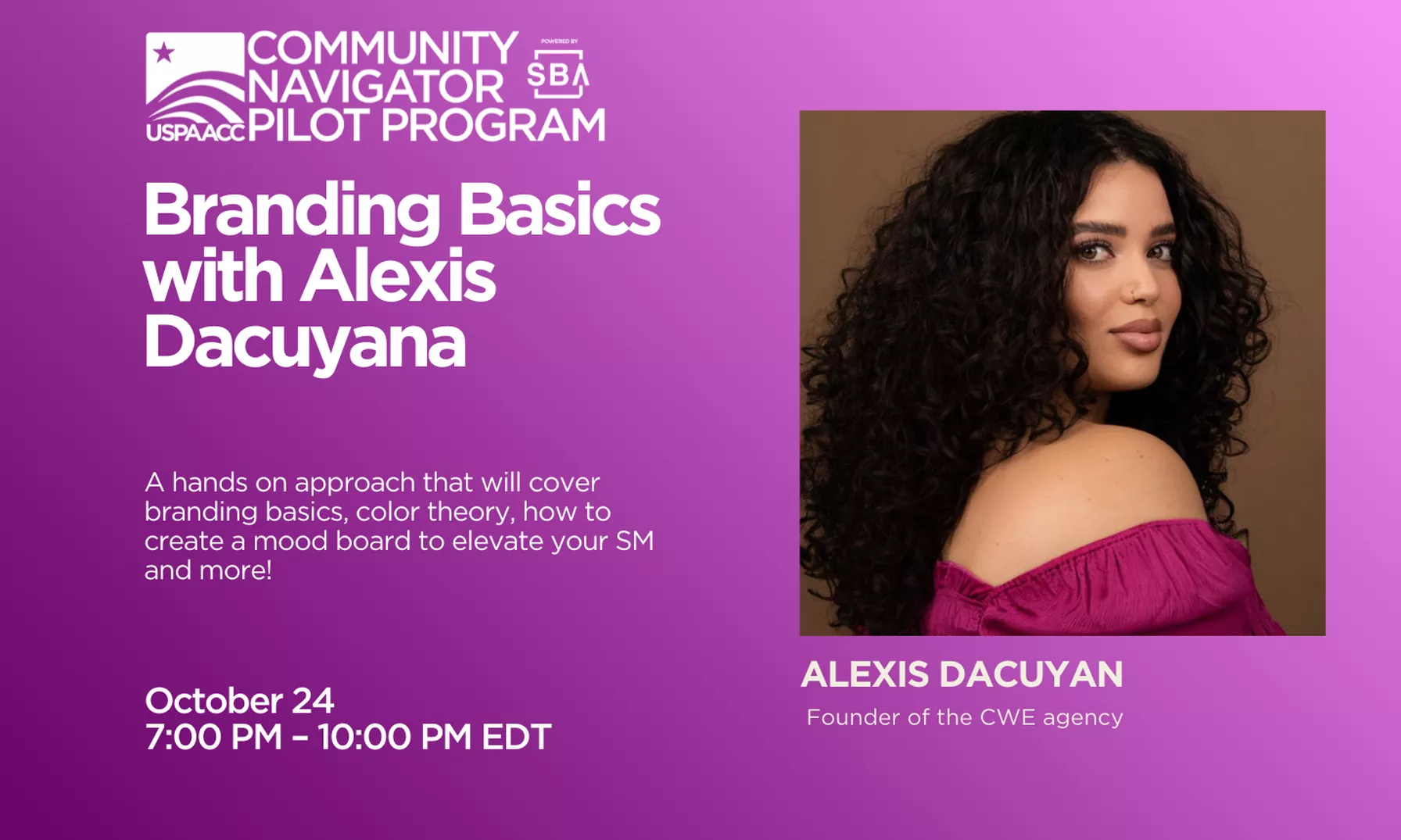 Branding Basics with Alexis Dacuyana
This webinar will have a hands on approach and cover branding basics, color theory, how to create a mood board to elevate your SM and more.
ABOUT ALEXIS DACUYAN
Alexis Dacuyan is the founder of the CWE agency (formerly known as Curated with Ease & Co.) Her business specializes in social media management, content strategy, branding, and more. Her creativity has always been her strong suit.
She lost touch with her true talents and abilities when she became a mother at a young age juggling motherhood, jobs, and taking on the workload of a full-time college student. After she graduated with her Degree in Sociology from the California State University of Fresno, she went directly into social work & case management. The pandemic completely shifted her perception of what it meant to work, live, and thrive. She emerged with her first passion project and created her first children's book. She continued to apply herself to learn everything from broadcasting, podcast production, UGC video content, and editing and took courses in content creation, branding, digital marketing, and social media strategies. She has always been social media obsessed even before it was coined like coding on Myspace from a very young age and has always had an entrepreneurial spirit. Fast forward to today, starting her very own agency, she has had consistent clients retained over the course of the last 8 months. She's excited to continue growing her business.