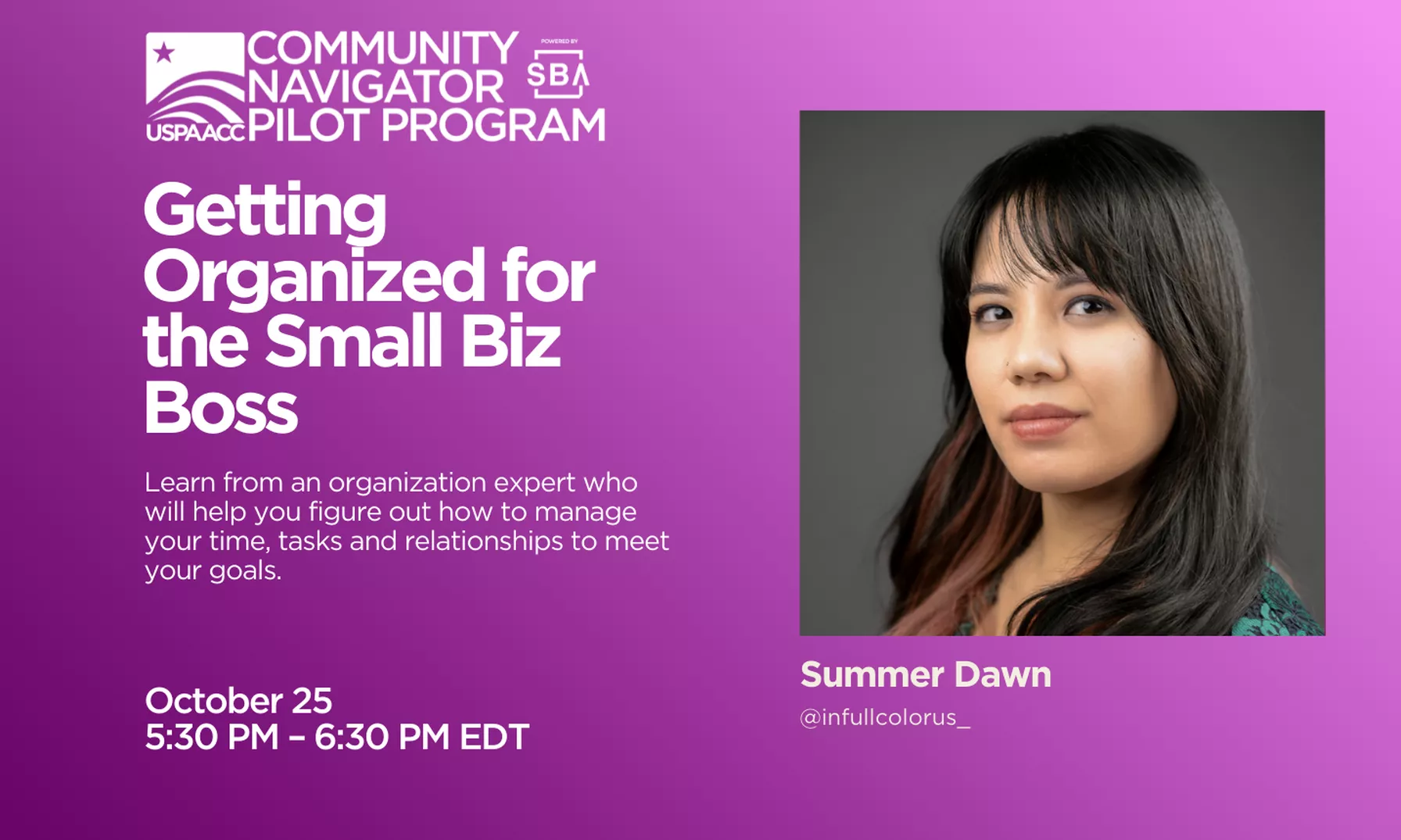 Getting Organized for the Small Biz Boss
GETTING ORGANIZED FOR THE SMALL BIZ BOSS
Are you overwhelmed by emails? Is low productivity affecting your profit? Is finding a work-life balance impossible? Summer Dawn, the founder/director of In Full Color, is an entrepreneur and organization expert who will help you begin figuring out how to manage your time, tasks and relationships to meet your personal and professional goals.
ABOUT SUMMER DAWN
Summer Dawn is an Asian/Hispanic artist based in Jersey City. Her organization In Full Color, which empowers artists of color through education and the arts, has received two commendations from the New Jersey State Assembly and the Jersey City Arts Council's Performing Arts Award. She's also won the N.J. Governor's Award in Arts Education, served as a theater grants panelist for the National Endowment for the Arts in 2021 and is a teaching artist for Young Audiences and Storytelling Arts. She's also an events coordinator, arts journalist, writer, actor and activist. Visit InFullColor.org or follow her @infullcolorus_
ABOUT USPAACC CNPP
This free event is hosted by USPAACC-NE chapter's Community Navigator Pilot Program (CNPP), which supports under­served AAPI/woman/veteran/minority owned busi­ness­es with crit­i­cal busi­ness ser­vices and assis­tance. USPAACC-NE offers free business consultation services, training and resources to support starting and existing businesses, with a primary focus on Asian American and Pacific Islander entrepreneurs.