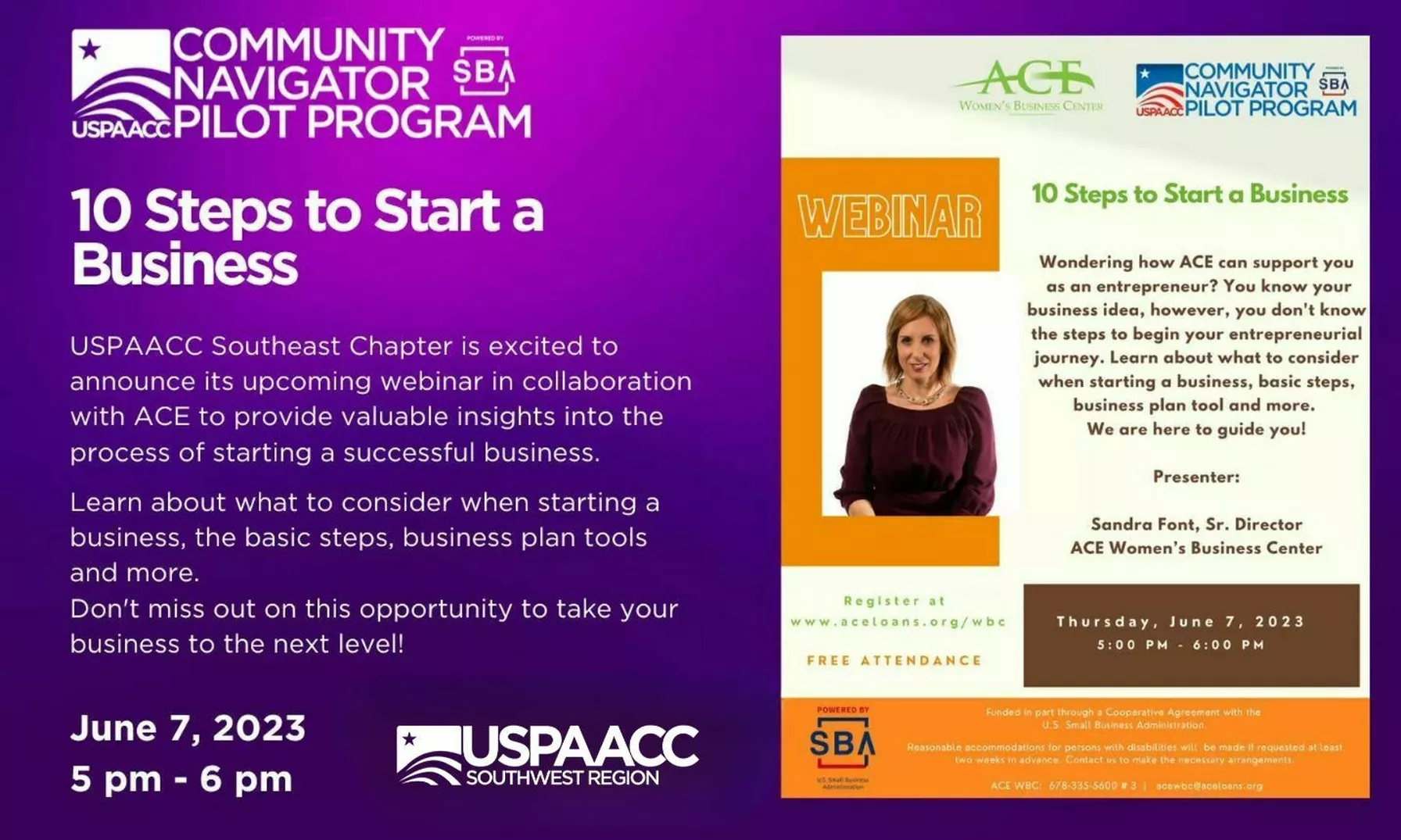 10 Steps to Start a Business
USPAACC Southeast Chapter is excited to announce our upcoming webinar "10 Steps to Start a Business," in collaboration with ACE (Asian Community Entrepreneurship) to provide valuable insights into the process of starting a successful business.

The webinar will cover ten essential steps to starting a business, including conducting market research, writing a business plan, registering your business, obtaining financing, and marketing your business.
Whether you're a seasoned entrepreneur or just starting out, this webinar is an excellent opportunity to learn from experienced professionals and gain practical tips for starting and growing your business.
Don't miss out on this valuable opportunity to take your business to the next level! Register now! https://www.sba.gov/event/2438...