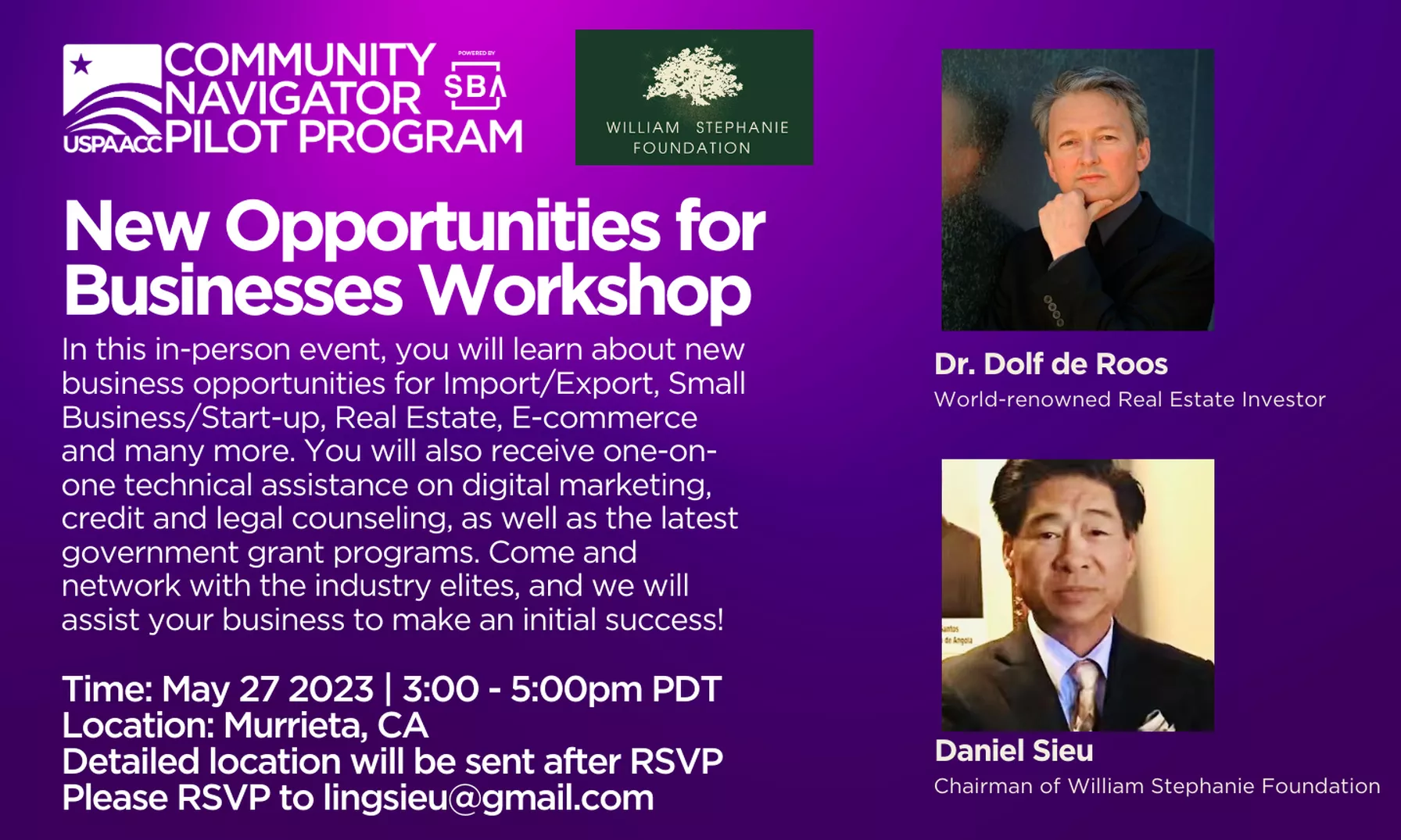 New Opportunities for Businesses Workshop
William Stephanie Foundation will be conducting a training workshop to discuss various government resources and promote new incentive programs which the SBA and the U.S. State and Federal Government offer.

In this in-person event, you will learn about new business opportunities for Import/Export, Small Business/Start-up, Real Estate, E-commerce and many more. You will also receive one-on-one technical assistance on digital marketing, credit and legal counselling, as well as the latest government grant programs. Come and network with the industry elites, and we will assist your business to make an initial success!

This upcoming workshop will feature keynote speaker Dr. Dolf de Roos, World-renowned Real Estate Investor, and Chairman of the William Stephanie Foundation, Daniel Sieu.

To RSVP, please send your information (Full Name, Business Name, Email and Phone Number) to lingsieu@gmail.com.