Article Type

Webinar

Published on
AAPISTRONG Restaurant Fund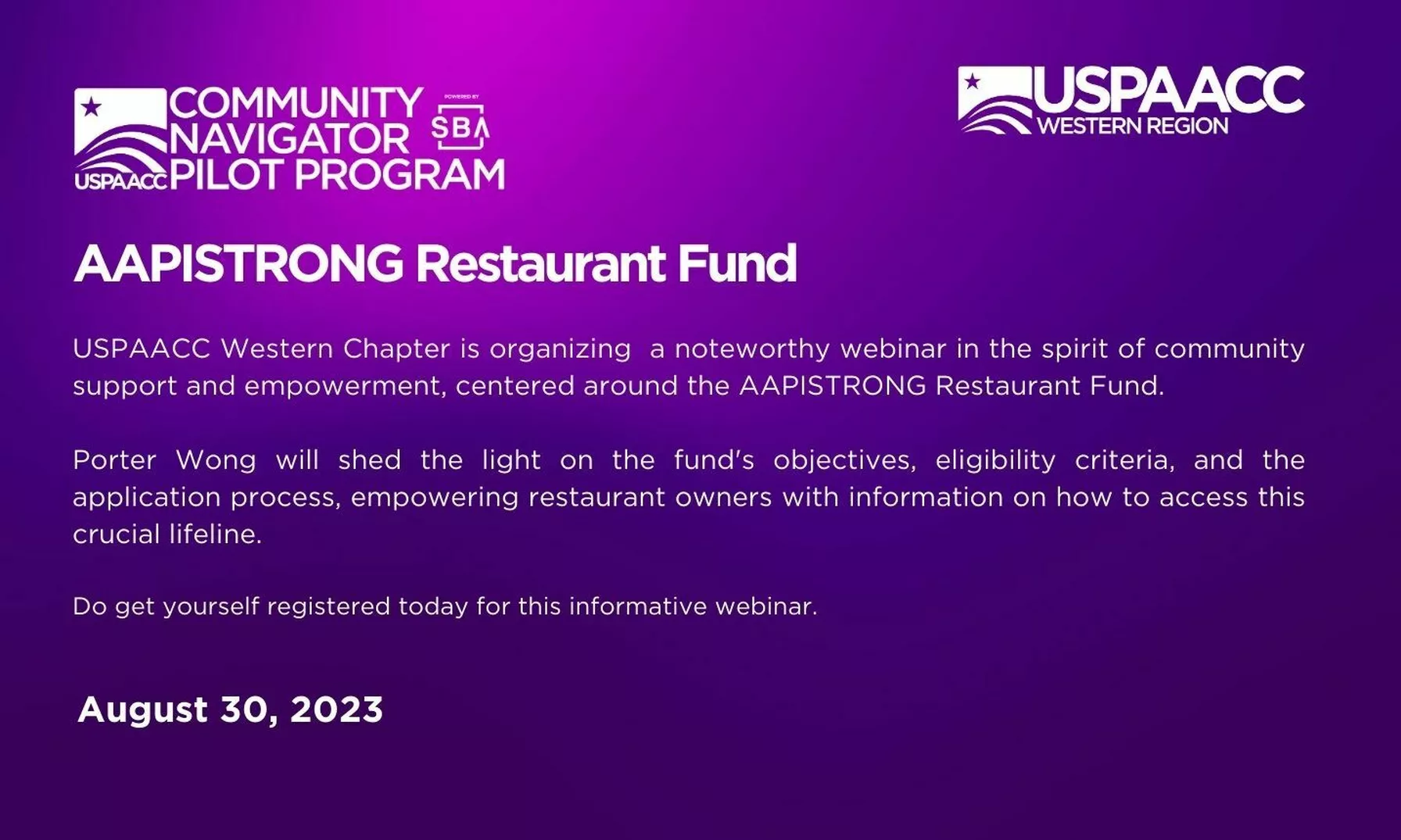 on 08/30/2023 the USPAACC West­ern Chap­ter host­ed a note­wor­thy webi­nar around the AAPISTRONG Restau­rant Fund. The webi­nar pro­vid­ed insights into the fund's objec­tives, eli­gi­bil­i­ty cri­te­ria, and the appli­ca­tion process, empow­er­ing restau­rant own­ers with infor­ma­tion on how to access this cru­cial lifeline.

To pro­vide a com­pre­hen­sive view of the sup­port avail­able, the webi­nar fea­tured expert speak­er Porter Wong shared the expe­ri­ences and shed­ding light on the pos­i­tive impact of the fund and how it has helped to nav­i­gate the challenges.
This event was a shin­ing exam­ple of the orga­ni­za­tion's ded­i­ca­tion to uplift­ing Asian Amer­i­can and Pacif­ic Islander (AAPI) busi­ness­es dur­ing chal­leng­ing times. The AAPISTRONG Restau­rant Fund webi­nar served as a plat­form to dis­cuss the impor­tance of sup­port­ing AAPI-owned restau­rants and the resources avail­able for their growth and resilience.