Article Type

Webinar

Published on
Access to Capital & Services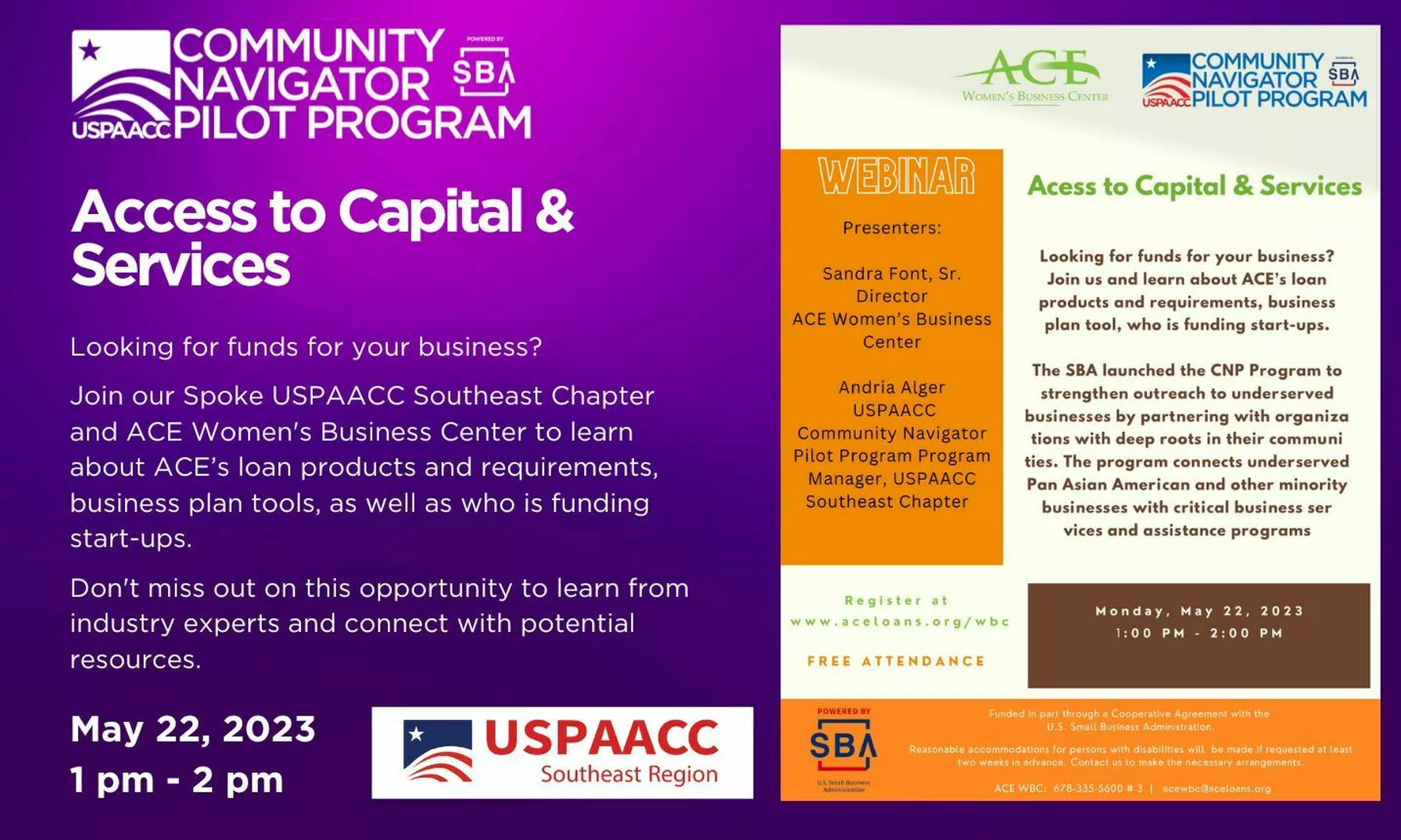 05/22/2023, USPAACC South­east Chap­ter host­ed a webi­nar in col­lab­o­ra­tion with ACE Wom­en's Busi­ness Cen­ter. 27 peo­ple attended!
The webi­nar aimed to empow­er and edu­cate small busi­ness own­ers about the var­i­ous oppor­tu­ni­ties avail­able to access cap­i­tal and essen­tial ser­vices for their busi­ness­es through ACE's loan prod­ucts and require­ments, busi­ness plan tools, as well as who is fund­ing start-ups.
Addi­tion­al­ly, the webi­nar empha­sized the impor­tance of lever­ag­ing busi­ness sup­port ser­vices to enhance growth and suc­cess. Over­all, it pro­vid­ed a com­pre­hen­sive overview of the resources avail­able to small busi­ness own­ers, equip­ping them with the knowl­edge and tools nec­es­sary to access cap­i­tal and vital services.
Con­tact us now for a FREE1 on 1 busi­ness con­sul­ta­tion now