Article Type

Success Story

Published on
BeChinatown - AA Bakery Success Story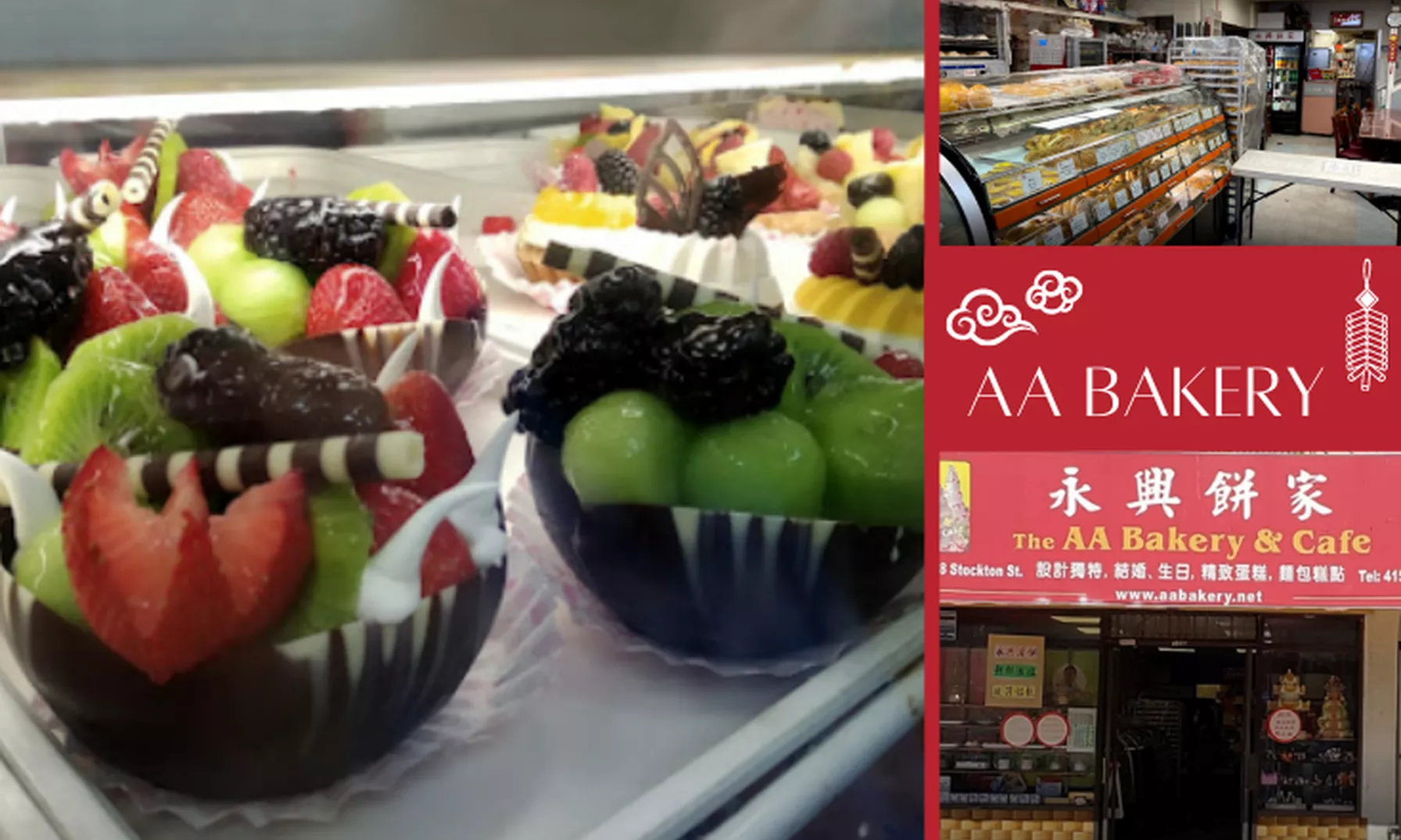 AA Bak­ery has been a local des­ti­na­tion in San Fran­cis­co Chi­na­town. The busi­ness is fam­i­ly owned and oper­at­ed by both hus­band and wife, Hen­ry and Collen Chan. They both speak lim­it­ed Eng­lish and had lim­it­ed tech­nol­o­gy access. They did not even have email address­es for either per­son­al and busi­ness until we reached out to them and offered tech­ni­cal assis­tance. This busi­ness has been serv­ing the com­mu­ni­ty since 1997, serv­ing tra­di­tion­al Chi­nese pas­tries and cakes for all occa­sions. AA Bak­ery also oper­ates as a café that many local Chi­nese immi­grants con­gre­gate to enjoy their pas­tries, sip on a cup of hot cof­fee or tea, read the dai­ly news­pa­per, and is a meet­ing place to social­ize with their friends and fam­i­ly. This bak­ery has always been a favorite among locals and tourists who come in and out of the bak­ery in search of a vari­ety of savory and sweet foods, cater­ing to all generations.
Dur­ing the pan­dem­ic, the busi­ness suf­fered tremen­dous­ly like many oth­er small busi­ness­es in Chi­na­town. Busi­ness dropped more than 80%. Strug­gling to stay afloat and hav­ing the fear of not know­ing if or when they would have to close their doors for good, Hen­ry resort­ed to lay­offs and short­er hours, to com­pen­sate for the loss of income.
Dur­ing Chi­nese New Year, BeChi­na­town helped AA Bak­ery apply for a pop-up that was spon­sored by the Fer­ry Build­ing, along the Embar­cadero area in the city. They were giv­en the oppor­tu­ni­ty to present their culi­nary good­ies for four week­ends, allow­ing them to sell their prod­ucts out­side the gates of Chi­na­town. Hen­ry, the own­er, pre­sent­ed his col­or­ful cakes, cook­ies, savory breads, and cream filled pas­tries. This was also an oppor­tu­ni­ty for a local Chi­na­town busi­ness to intro­duce our cul­ture to anoth­er com­mu­ni­ty in San Fran­cis­co, hop­ing to attract more peo­ple to sup­port the small busi­ness­es in Chi­na­town which was des­per­ate­ly need­ed to sur­vive the pan­dem­ic. This new oppor­tu­ni­ty was also accom­pa­nied by fear, not know­ing if the prod­ucts would sell and if the cus­tomers would appre­ci­ate the new prod­ucts that were being intro­duced. At the end of it all…. CUS­TOMERSLOVED IT!!
Through this expe­ri­ence, AA Bak­ery got more pub­lic­i­ty. Peo­ple tweet­ed about them and received good online and local news­pa­per reviews. They also noticed their sales had increased from that oppor­tu­ni­ty. The busi­ness was able to hire back some of their pre­vi­ous employ­ees that were laid off and could oper­ate longer hours. Now Hen­ry and Collen Chan feel more con­fi­dent that their busi­ness will con­tin­ue to improve, be able to nav­i­gate through this pan­dem­ic, and con­tin­ue to serve its cus­tomers with its large vari­ety of both savory and sweet pastries.

USPAACCCNPP do not own the image rights to these images.