Article Type

Webinar

Published on
Building Your Company Brand on LinkedIn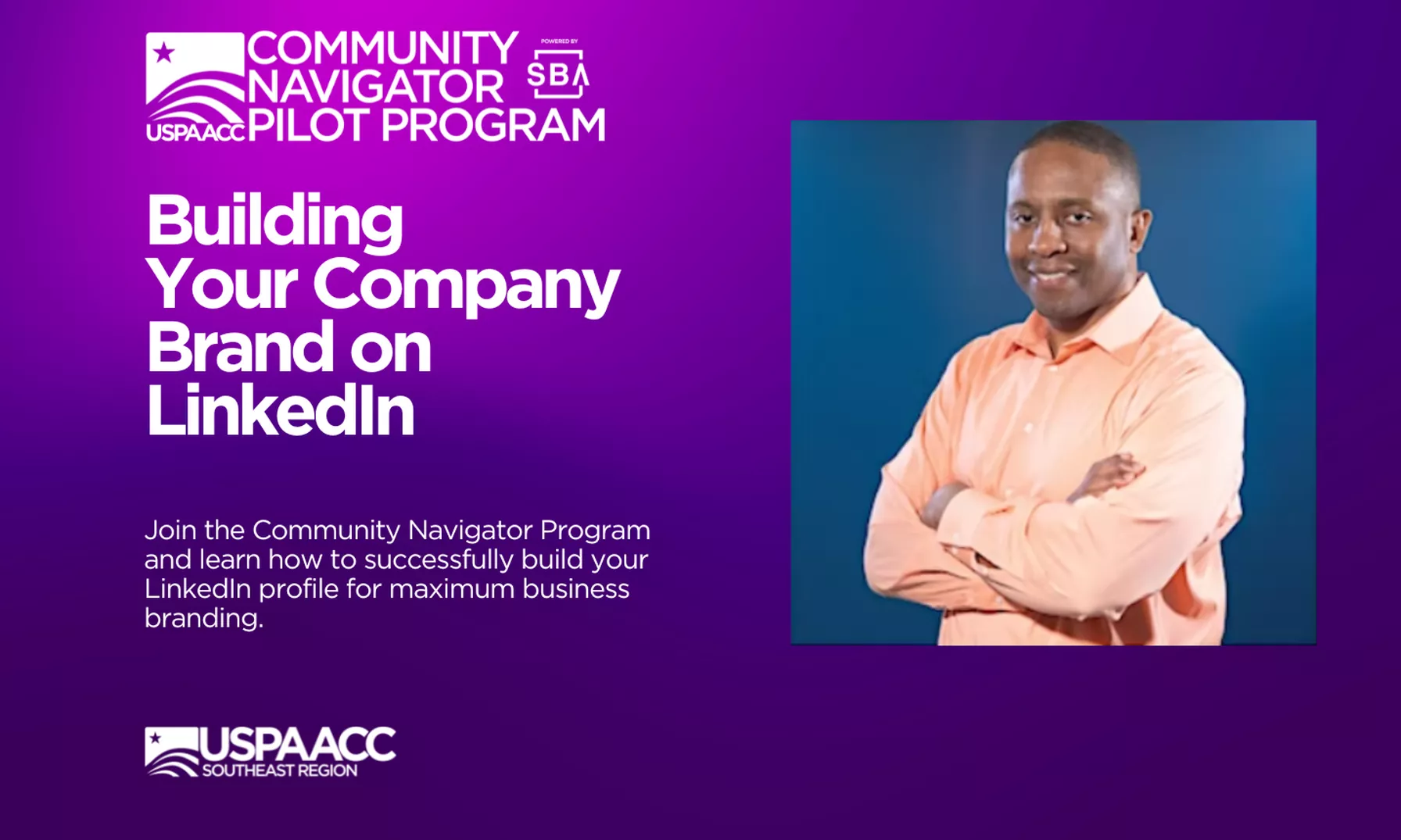 The webi­nar was host­ed by USPAACC South­east Chap­ter Mon, Octo­ber 24, 2022, 1:00PM – 3:00PMEDT, 6 peo­ple attended.
About the webinar :
Want to increase your brand recognition?

If you're in busi­ness, there's no bet­ter place to do this than on LinkedIn. Because LinkedIn is where pro­fes­sion­als spend a lot of their time online.
In this ses­sion, we'll unpack -
Why you should build your brand on LinkedIn
How you can set your­self up for success
How you can grow a siz­able following
What con­tent you should be posting
…and so much more!
Oliv­er Yarbrough, PMP®, is an author, speak­er, train­er, and lead­ing expert in strate­gic growth strate­gies that max­i­mize val­ue. He com­bines ​"hands-on", real-world expe­ri­ence with fresh insights. Oliv­er encour­ages his audi­ences to take action with a cap­ti­vat­ing, enter­tain­ing and down to Earth style.
Mr. Yarbrough holds a Master's degree from Bab­son College's F.W. Olin Grad­u­ate School of Busi­ness (MBA pro­gram ranked #1 in Entre­pre­neur­ship for 29 con­sec­u­tive years by U.S. News & World Report).
His pro­fes­sion­al career includes posi­tions with For­tune 500 com­pa­nies such as Lucent Tech­nolo­gies, Sta­ples, and Sprint, along with his own suc­cess­ful busi­ness ven­tures. He is a for­mer Board Mem­ber of the Tech­nol­o­gy Asso­ci­a­tion of Geor­gia (TAG) – Gov­ern­ment Tech­nol­o­gy Soci­ety, as well as the Nation­al Con­tract Man­age­ment Asso­ci­a­tion (NCMA) – Atlanta Chap­ter. Addi­tion­al­ly, he has been fea­tured in the Atlanta Busi­ness Chron­i­cle's ​"Peo­ple on the Move."
Cur­rent­ly, he is an active mem­ber of the Project Man­age­ment Insti­tute (PMI®). He can be found at Oliv​er​Yarbrough​.com, on LinkedIn at Linkedin​.com/​i​n​/​O​l​i​v​e​r​Y​a​r​b​rough, and on Twit­ter @OliverYarbrough.
Pre-work:
If you haven't built your pro­file yet, vis­it LinkedIn​.com or down­load the mobile app.
If you're new to LinkedIn, find three rea­sons to build a pow­er­ful pro­file.