Article Type

In-Person Event

Published on
Grow your Business with Federal Contracting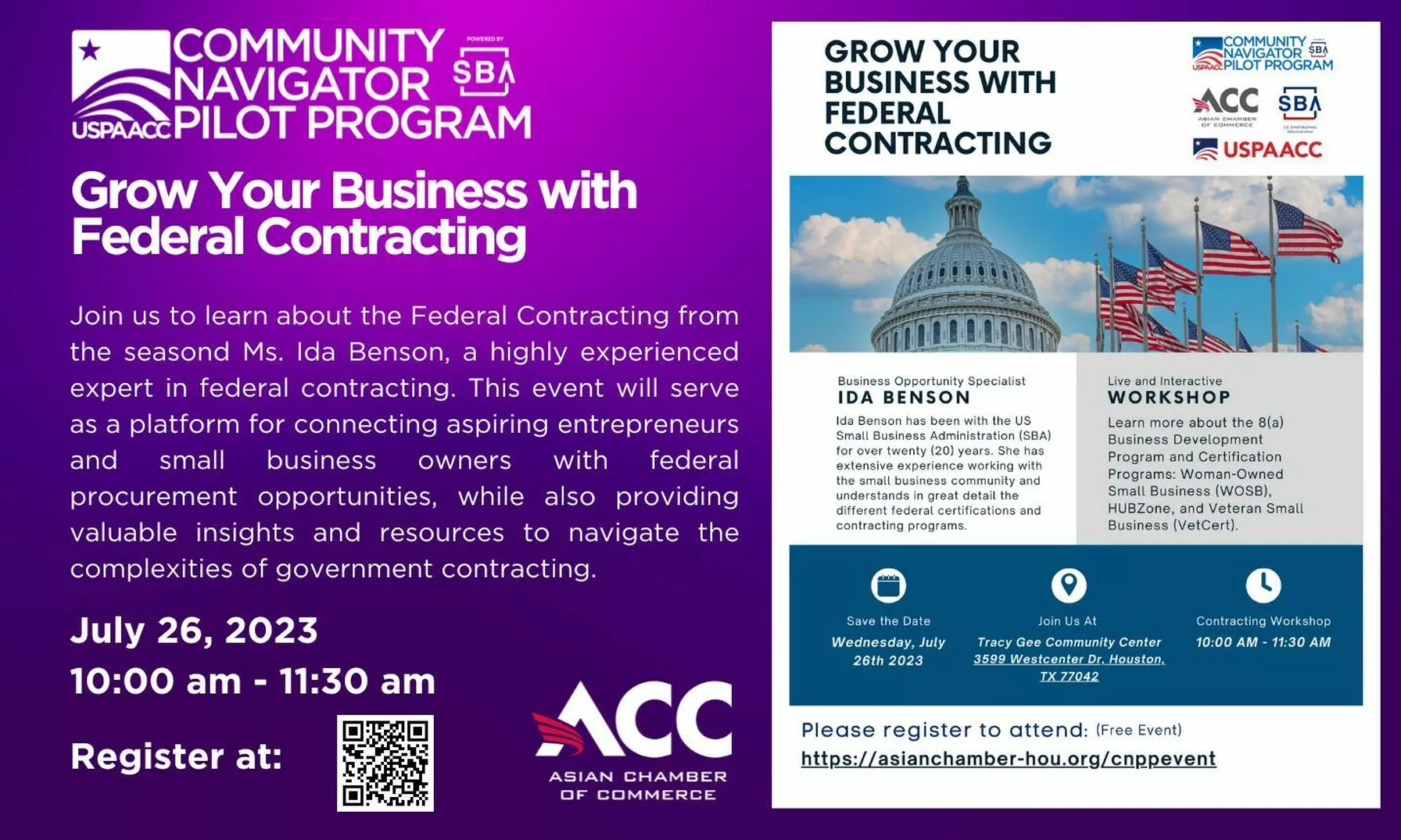 On 07/26/2023 the Asian Cham­bers of Hous­tonCNPP team and the local SBA Dis­trict host­ed a event on Fed­er­al Con­tarct­ing which is attend­ed by 28 par­tic­i­pants. This event served as a plat­form for con­nect­ing aspir­ing entre­pre­neurs and small busi­ness own­ers with fed­er­al pro­cure­ment oppor­tu­ni­ties, while also pro­vid­ing valu­able insights and resources to nav­i­gate the com­plex­i­ties of gov­ern­ment contracting.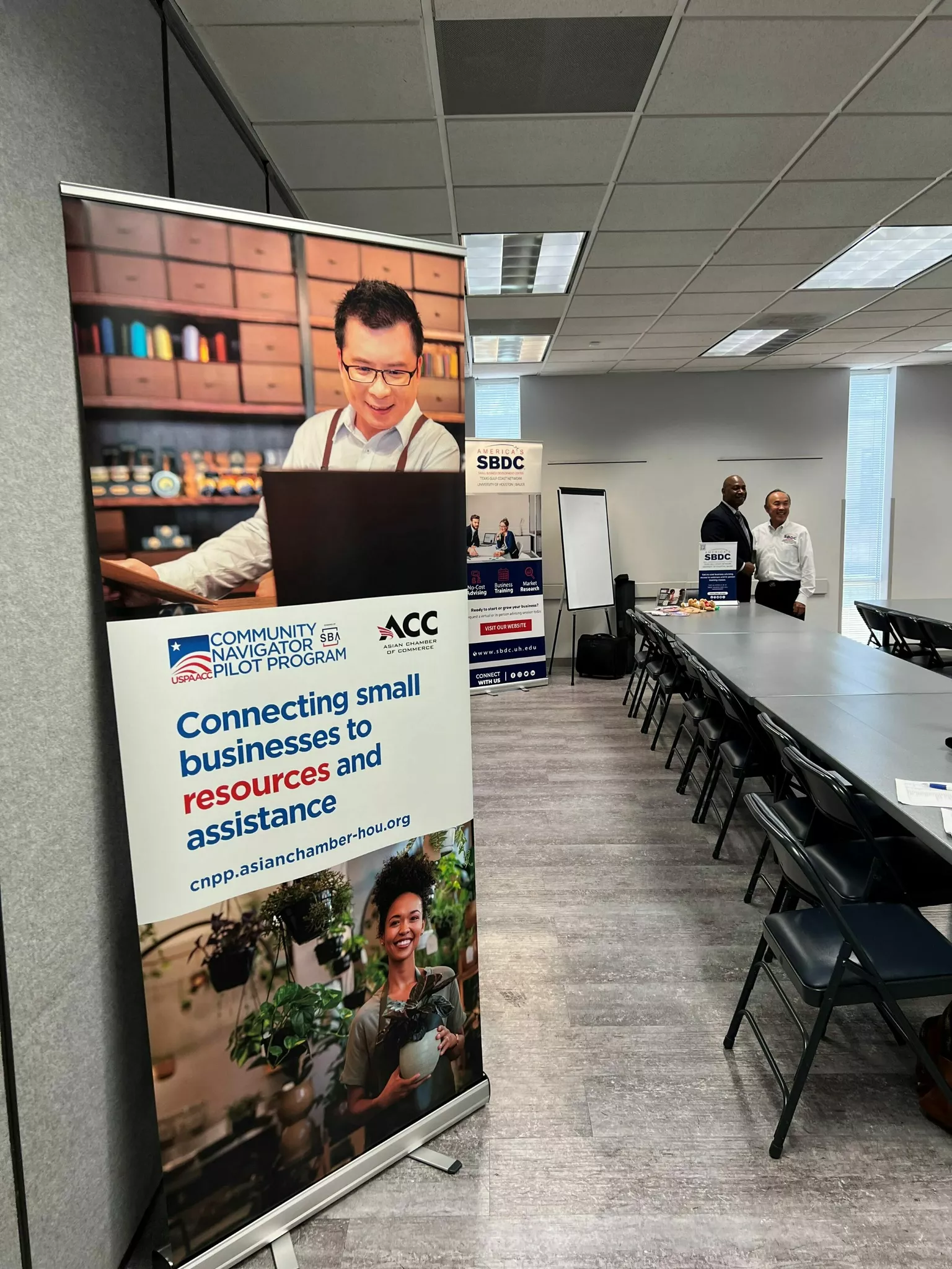 The event fea­tured Ms. Ida Ben­son, a high­ly expe­ri­enced expert in fed­er­al con­tract­ing, as the esteemed speak­er. Ms. Ben­son's exten­sive knowl­edge and insights proved invalu­able in guid­ing our audi­ence through the intri­ca­cies of fed­er­al con­tract­ing opportunities.
Dur­ing the Q&A ses­sion, par­tic­i­pants had the oppor­tu­ni­ty to seek tai­lored advice and find solu­tions to spe­cif­ic chal­lenges they encoun­tered in the fed­er­al con­tract­ing landscape.
These sub­se­quent ses­sions serve as a tes­ta­ment to the even­t's effec­tive­ness in gen­er­at­ing authen­tic inter­est and fos­ter­ing poten­tial col­lab­o­ra­tions among the attendees.