Article Type

Webinar

Published on
LiveTALK Certification 201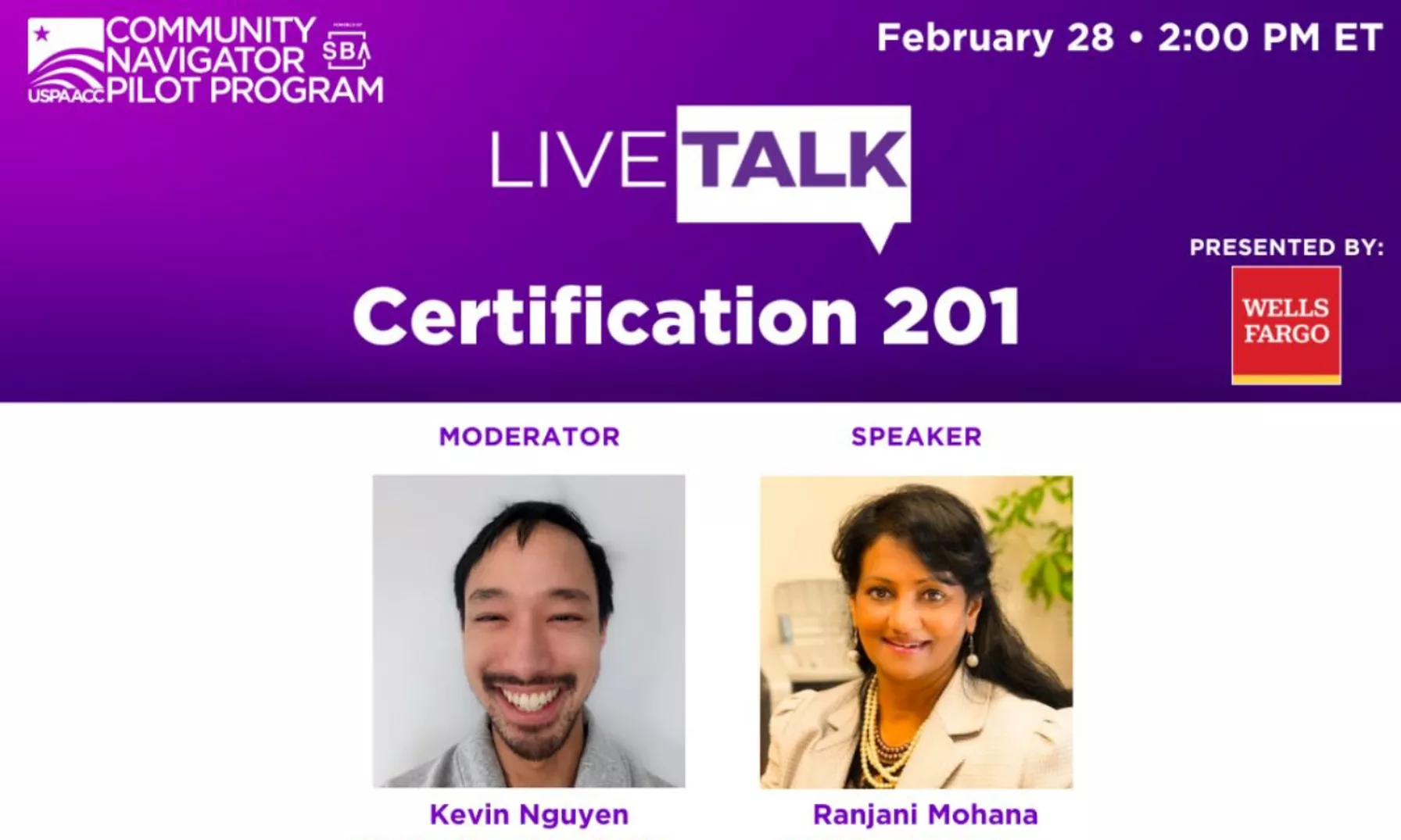 Busi­ness­es that have got­ten cer­ti­fied often won­der what is next.
Ran­jani Mohana of R Mo Diver­si­ty Solu­tions joined us to talk about the next steps, impor­tant resources, and the way busi­ness­es can make the most out of their cer­ti­fi­ca­tion. Known as the ​"Cer­ti­fi­ca­tion Lady", Ran­jani Mohana shared use­ful tips and guid­ance on what a busi­ness should do after they have been cer­ti­fied. Using her exten­sive knowl­edge and expe­ri­ence she answered press­ing ques­tions regard­ing certification.
Watch the video link to learn more about what to do after you have been cer­ti­fied and why it is so impor­tant for a minor­i­ty-owned busi­ness to pur­sue certification.

Con­tact us now for a FREE1 on 1 busi­ness con­sul­ta­tion now.