Article Type

In-Person Event

Published on
Restaurant Series 2023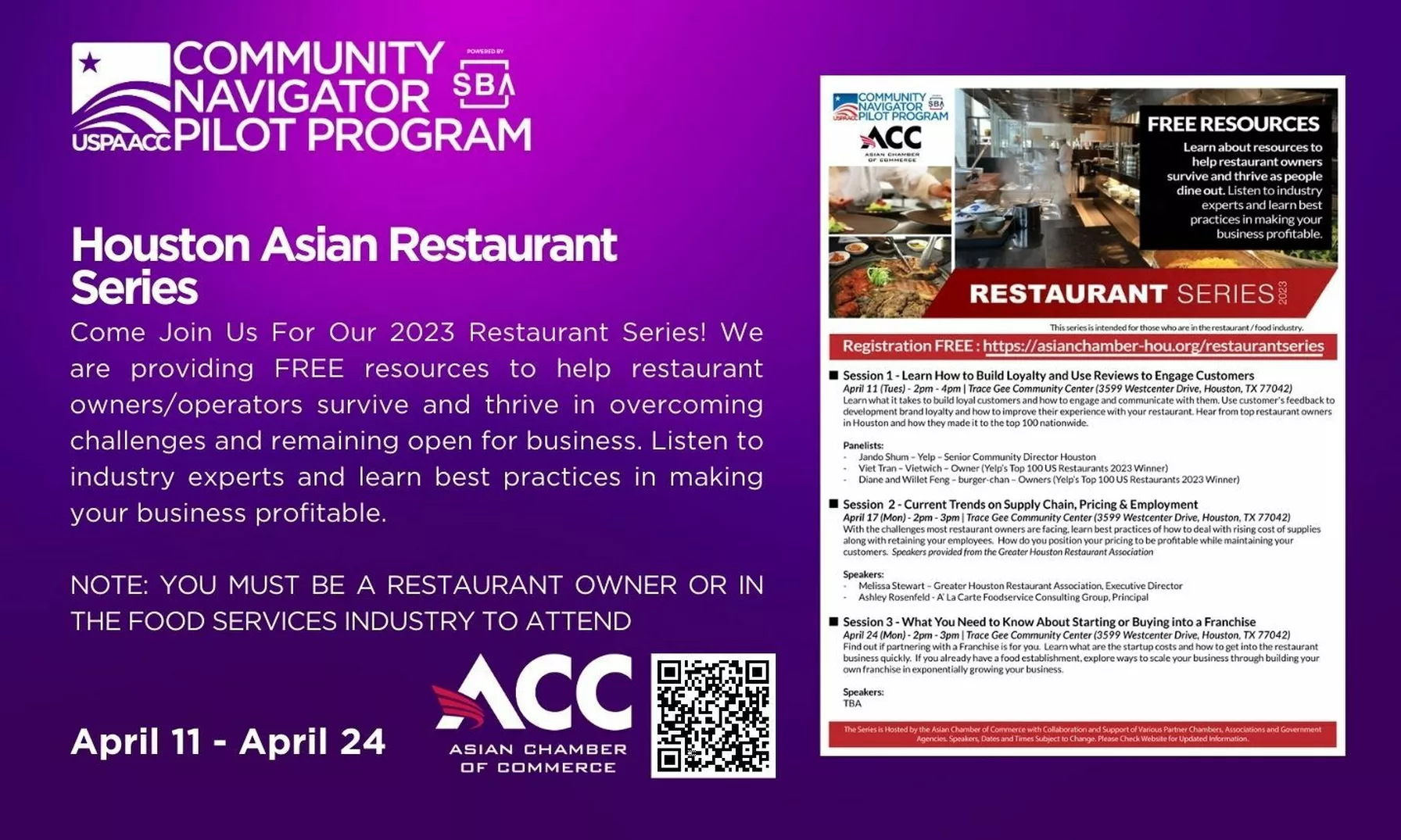 From 04/11/2023 to 04/24/2023, The Asian Cham­ber of Com­merce Hous­ton (ACC) host­ed a Restau­rant Series for Small Busi­ness Own­ers, which proved to be a great success.
The event was aimed at sup­port­ing small busi­ness own­ers in the restau­rant indus­try by pro­vid­ing them with valu­able infor­ma­tion and resources.
The atten­dees had the oppor­tu­ni­ty to net­work and con­nect with oth­er small busi­ness own­ers and experts in the indus­try and to gain valu­able insights and knowl­edge on top­ics such as mar­ket­ing, finance, and operations.

ACC end­ed the Restau­rant Series with a pan­el open­ing the con­ver­sa­tion around fran­chis­ing. We had Dan Camp, McDonald's Senior Direc­tor of Strate­gic Fran­chis­ing, Sarem Soudager, Houston's Own­er Oper­a­tor; Kim Way, of our local SBDC; and Thomas Nguyen, CBRE, Restau­rant Prac­tice Leader.
McDonald's shared infor­ma­tion regard­ing how to become a part of the fran­chise, stress­ing that although it takes some time, the return on invest­ment is worth it, but only for those with the per­son­al­i­ty for it.