Article Type

Webinar

Published on
Small Business Leases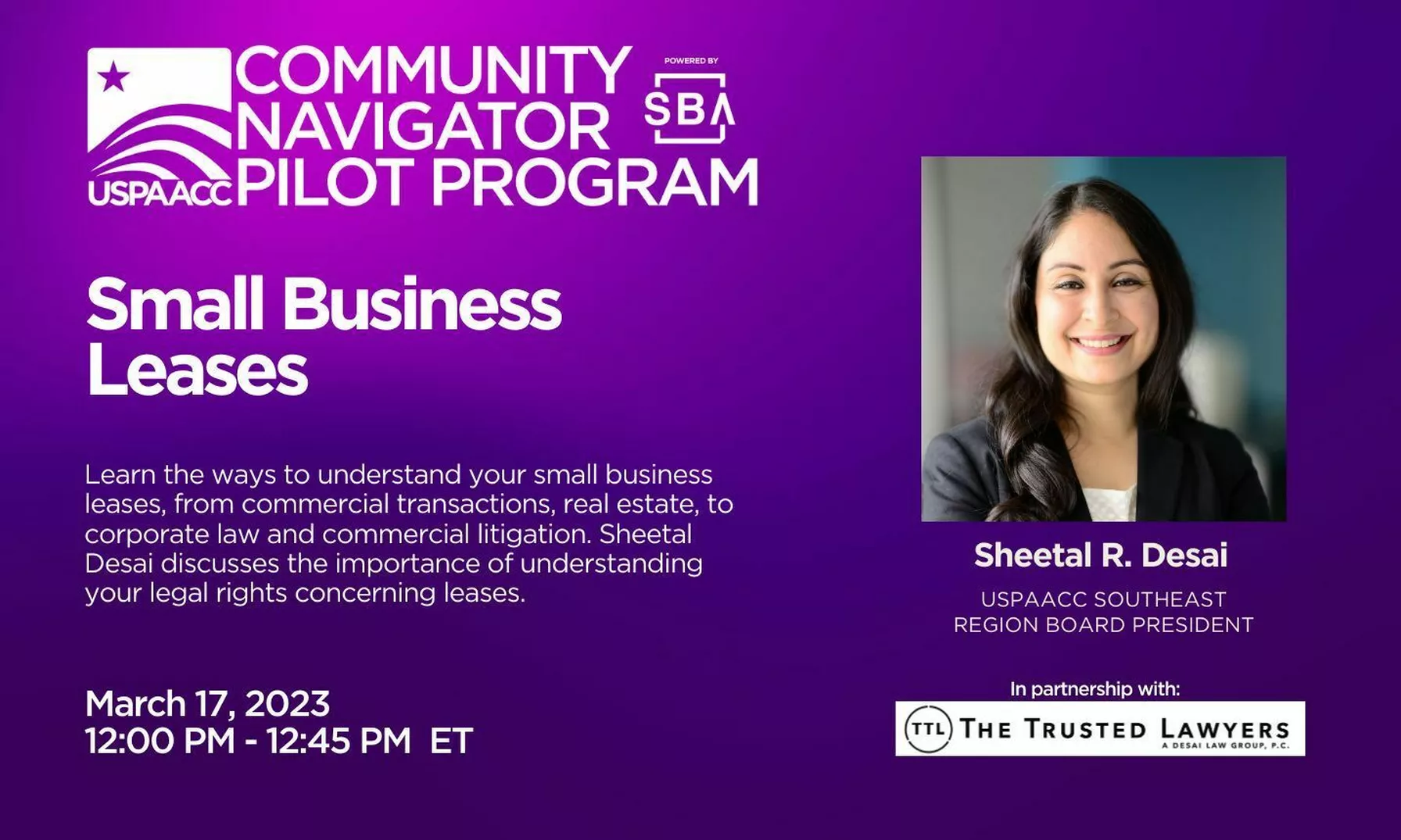 on 03/17/2023, The Trust­ed Lawyer assist­ed the CNPPHUB to host a webi­nar on Small Busi­ness Leas­es which pro­vid­ed valu­able infor­ma­tion for small busi­ness own­ers regard­ing leas­ing com­mer­cial spaces. 14 peo­ple attended!
For many new busi­ness own­ers, one of the first steps in ​"start­ing a busi­ness" is acquir­ing the phys­i­cal space where the busi­ness will be locat­ed. This can be a big step that involves a sig­nif­i­cant invest­ment of time and mon­ey. Before you com­mit to com­mer­cial space for your new busi­ness, it is impor­tant to under­stand the nature of com­mer­cial leas­ing before sign­ing a lease, what you can nego­ti­ate and what are pit­falls to look out for.
The speak­er dis­cussed impor­tant aspects of leas­es, includ­ing lease terms, claus­es, and nego­ti­a­tions. She empha­sized the impor­tance of thor­ough­ly review­ing and nego­ti­at­ing lease agree­ments before sign­ing, as well as seek­ing legal coun­sel if necessary.
Over­all, the webi­nar was a great resource for small busi­ness own­ers look­ing to nav­i­gate the com­plex world of com­mer­cial leasing.
Con­tact us now for a FREE1 on 1 busi­ness con­sul­ta­tion now