Article Type

Webinar

Published on
Strategies for Building Brand Loyalty and Recognition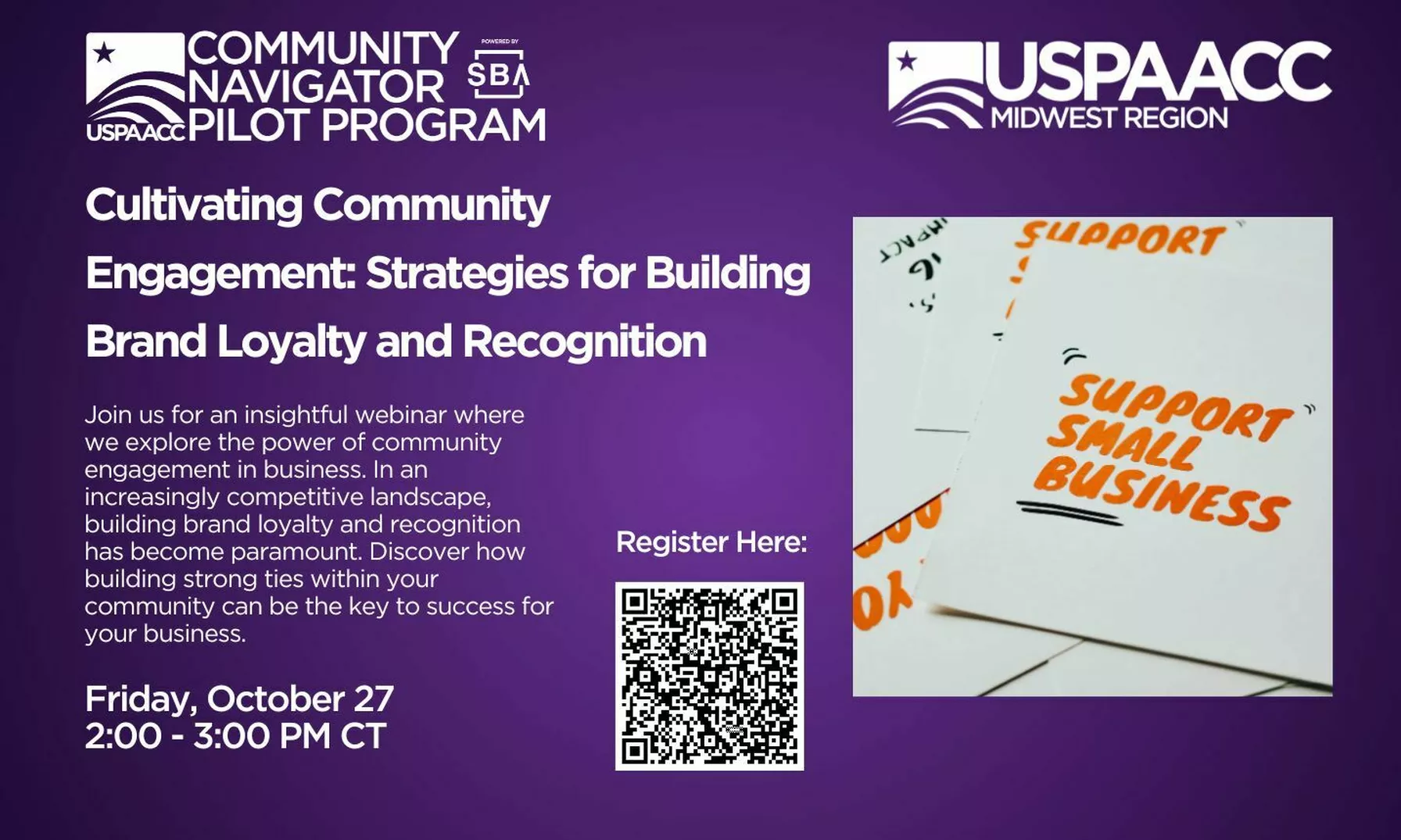 On 10/27/2023, the USPAACC Mid­west Chap­ter host­ed a high­ly infor­ma­tive webi­nar with 7 peo­ple in attendance.
The webi­nar titled ​"Strate­gies for Build­ing Brand Loy­al­ty and Recog­ni­tion" pro­vid­ed par­tic­i­pants with a wealth of insights and strate­gies for enhanc­ing their brand's stand­ing and cul­ti­vat­ing last­ing cus­tomer rela­tion­ships. It offered valu­able take­aways for busi­ness­es and mar­keters look­ing to boost brand loy­al­ty and recognition.
The webi­nar pro­vid­ed a com­pre­hen­sive overview of the key ele­ments nec­es­sary to strength­en brand loy­al­ty and recog­ni­tion. Atten­dees left with a deep­er under­stand­ing of cus­tomer-cen­tric approach­es, con­sis­tent brand­ing, employ­ee engage­ment, con­tent mar­ket­ing, and recog­ni­tion pro­grams, all of which play a vital role in build­ing strong and rec­og­niz­able brands.
Con­tact us now for a FREE1 on 1 busi­ness con­sul­ta­tion now