Article Type

Webinar

Published on
Use the weather to increase sales (利用天气来增加销售额)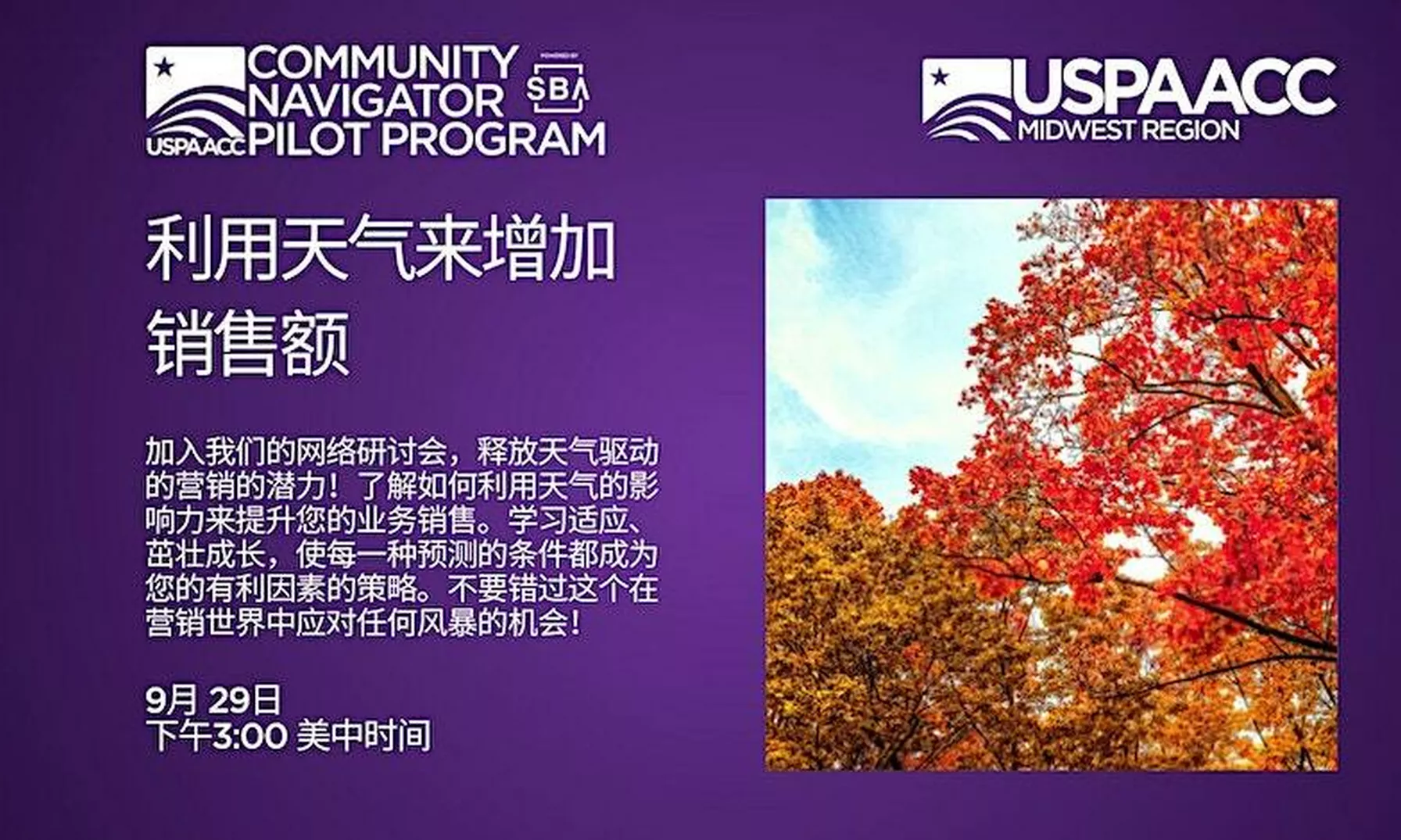 09/29/2023, the USPAACC Mid­west Chap­ter host­ed a webi­nar to pro­vide an in-depth look at the impact of weath­er on sales and how busi­ness own­ers can address these chal­lenges and turn weath­er to their advan­tage. 7 peo­ple attended!
The atten­dees were intro­duced to the inno­v­a­tive approach of lever­ag­ing mete­o­ro­log­i­cal trends to boost busi­ness per­for­mance. The ses­sion under­scored how weath­er pat­terns, often over­looked, have a tan­gi­ble impact on con­sumer behav­ior and pur­chas­ing decisions.
From explor­ing sea­son­al­ly pre­ferred prod­ucts to under­stand­ing the psy­chol­o­gy behind weath­er-induced shop­ping sprees, the webi­nar pro­vid­ed a deep dive into strate­gies busi­ness­es can adopt. As cli­mate pat­terns grow more unpre­dictable, the insights shared dur­ing this ses­sion arm busi­ness­es with anoth­er tool in their arse­nal, ensur­ing they remain agile and respon­sive to exter­nal factors.

Con­tact us now for a FREE1 on 1 busi­ness con­sul­ta­tion now