Article Type

Podcast

Published on
USPAACC Launches Podcast "Navigating Business"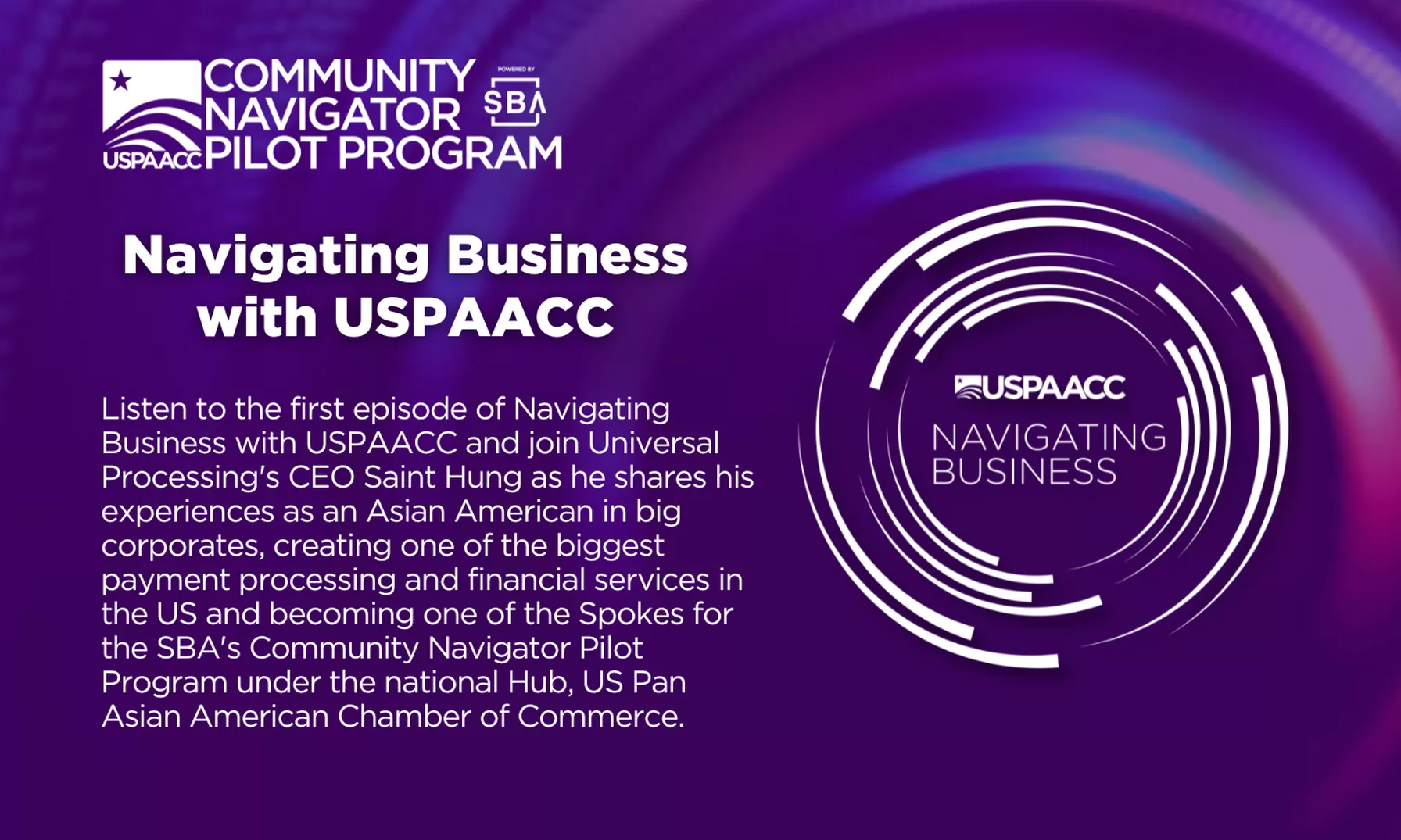 Stay tune with USPAACC newest Pod­cast ​"Nav­i­gat­ing Business"
Are you a small busi­ness own­er try­ing to nav­i­gate the ins and outs of run­ning your busi­ness? Are you look­ing for resources and expert knowl­edge on where to find the best solu­tions for your busi­ness con­cerns? Join our guests from small busi­ness own­ers and oth­er orga­ni­za­tions as they share their per­son­al suc­cess sto­ries, tips and tricks that they have learned along the way and the var­i­ous resources avail­able to small busi­ness own­ers like yourself!
Episode 1:

Spo­ti­fy https://​spoti​.fi/​3​O​Vzztq
Ama­zon & Audi­ble https://​adbl​.co/​3​i​mRj4C
Apple https://​apple​.co/​3​F​nyvvp
Stitch­er http://​bit​.ly/​3​h​5CYcy
Google http://​bit​.ly/​3​Y​4RzFR
Nav­i­gat­ing Busi­ness with Uni­ver­sal Pro­cess­ing's Saint Hung
Episode descrip­tion:
Lis­ten to Saint Hung, Uni­ver­sal Pro­cess­ing's CEO, as he talks about his expe­ri­ences as an Asian Amer­i­can in cor­po­rate Amer­i­ca to cre­at­ing one of the biggest pay­ment pro­cess­ing and finan­cial ser­vices busi­ness on his own. He talks about what inspired him to make the bold move of jump­ing into entre­pre­neur­ship, how their com­pa­ny piv­ot­ed dur­ing the pan­dem­ic, deem­ing them­selves as an essen­tial busi­ness to help Asian Amer­i­can busi­ness­es and how Uni­ver­sal Pro­cess­ing ulti­mate­ly became one of the Spokes for the SBA's Com­mu­ni­ty Nav­i­ga­tor Pilot Pro­gram under the nation­al Hub, US Pan Asian Amer­i­can Cham­ber of Commerce.