Article Type

In-Person Event

Published on
Zero Interest Loan & Grant - How to Get 0 APR on Loan & Grant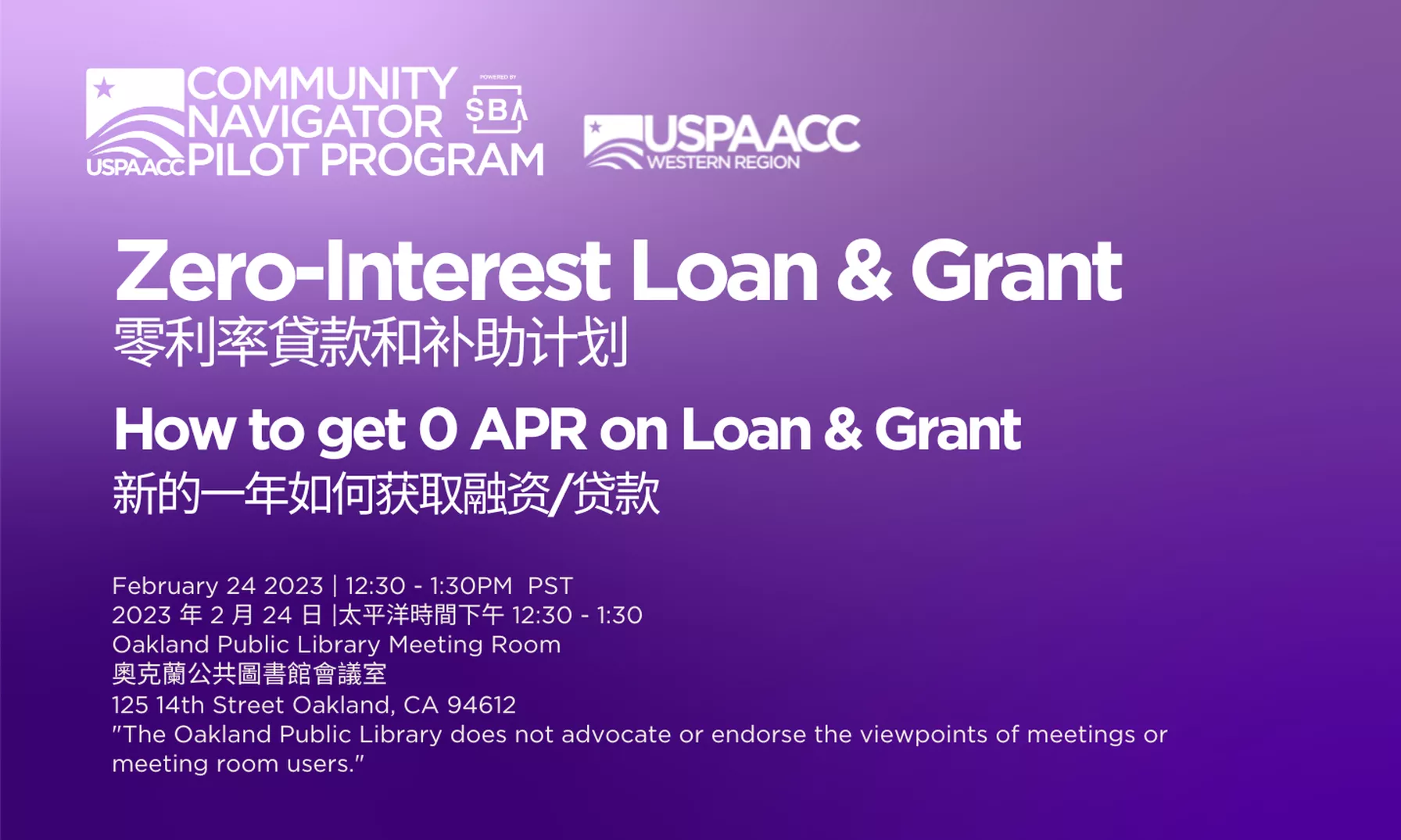 02/24/2023, USPAACC West­ern Chap­ter orga­nized a sem­i­nar to spread the infor­ma­tion about zero-inter­est loans and grants for small busi­ness own­ers locat­ed in the coun­ties of Alame­da, Con­tra Cos­ta and El Dora­do. 7 peo­ple attended.
These loans and grants pro­vide cru­cial sup­port to small busi­ness­es that are strug­gling to keep their doors open and pay their bills. Whether you are a restau­rant own­er, a retail­er, or a ser­vice provider, these pro­grams can help pro­vide the finan­cial sta­bil­i­ty you need to sur­vive dur­ing these dif­fi­cult times.
If you are a small busi­ness own­er in need of finan­cial sup­port, we encour­age you to con­tact USPAACC West­ern Chap­ter to explore these pro­grams and apply as soon as possible.
Togeth­er, we can sup­port small busi­ness­es and help ensure that they have the resources they need to sur­vive and thrive in the years ahead.
Con­tact us now for a FREE1 on 1 busi­ness con­sul­ta­tion now.