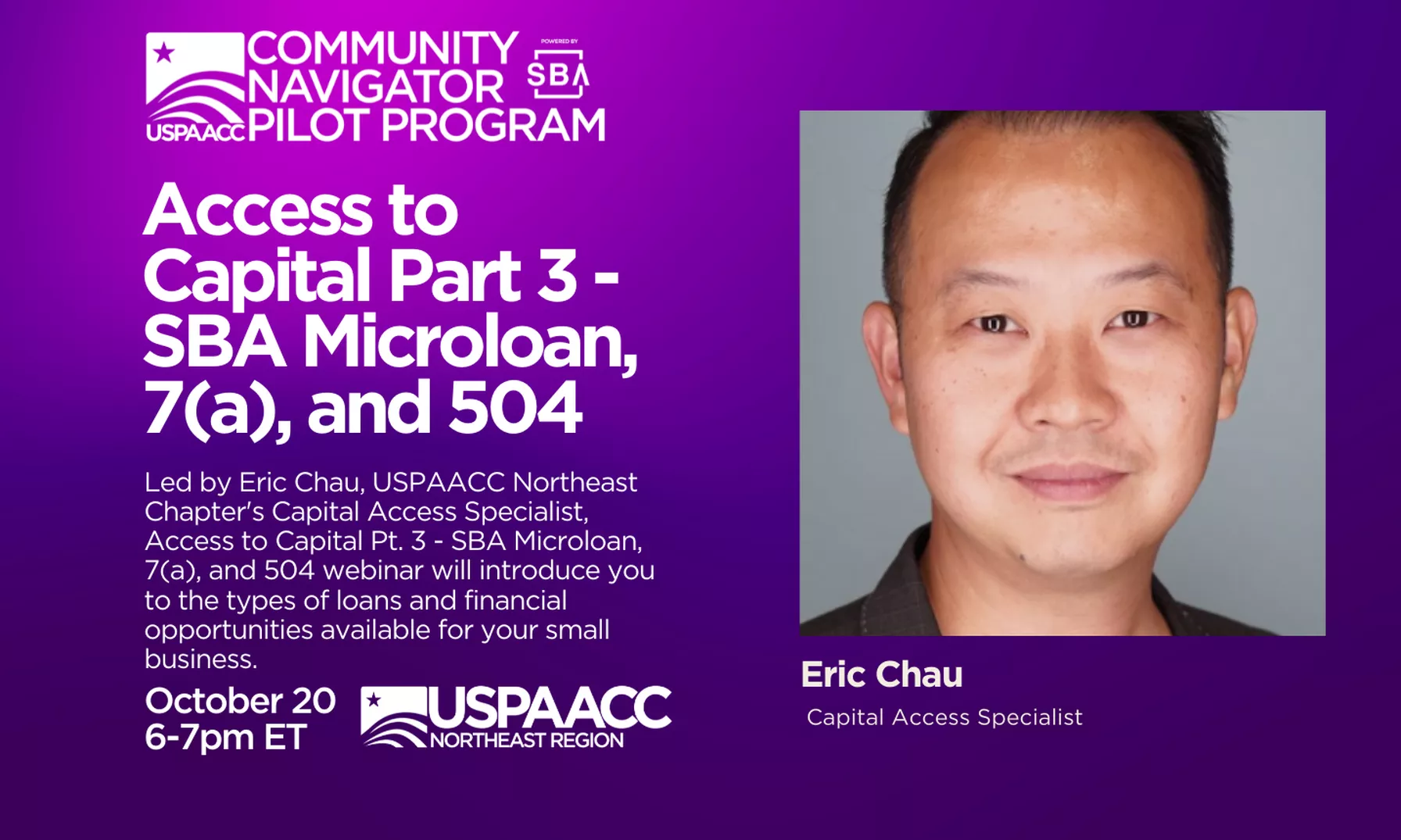 Access to Capital Part 3 - SBA Microloan, 7(a), and 504
Led by Eric Chau, USPAACC Northeast Chapter's Capital Access Specialist, Access to Capital Pt. 3 - SBA Microloan, 7(a), and 504 webinar will introduce you to the types of loans and financial opportunities available for your small business.
This free event is hosted by USPAACC Northeast Chapter's Community Navigator Pilot Program (CNPP), which supports under­served AAPI/woman/veteran/minority owned busi­ness­es with crit­i­cal busi­ness ser­vices and assis­tance. USPAACC Northeast Chapter offers free business consultation services, training and resources to support starting and existing businesses, with a primary focus on Asian American and Pacific Islander entrepreneurs.