Article Type

Webinar

Published on
4 Ways to Convert Sales via Digital Platforms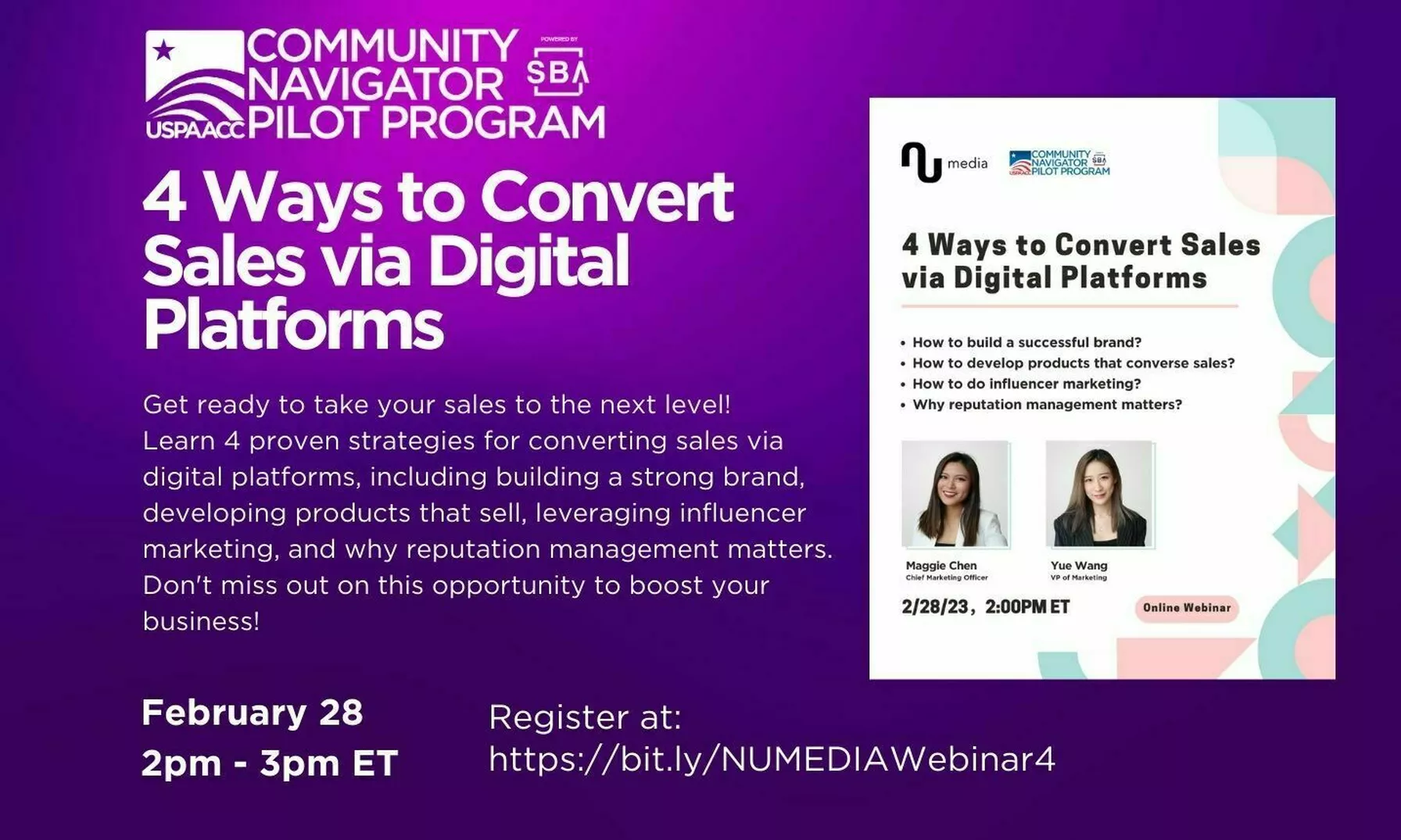 02/28/2023, CNPP Nation­al Spoke Nu Media host­ed a webi­nar to make Small Busi­ness Own­ers learn 4 proven strate­gies for con­vert­ing sales via dig­i­tal plat­forms, includ­ing build­ing a strong brand, devel­op­ing prod­ucts that sell, lever­ag­ing influ­encer mar­ket­ing, and why rep­u­ta­tion man­age­ment mat­ters. 35 peo­ple attended.

Dig­i­tal plat­forms offer small busi­ness­es a wide range of oppor­tu­ni­ties to con­nect with cus­tomers and con­vert sales. Hence, Nu Media tar­get­ed estab­lish­ing a pro­fes­sion­al and attrac­tive online pres­ence which can help Small busi­ness­es build trust with poten­tial cus­tomers and make it eas­i­er for them to find and engage with your busi­ness. In this con­text, Social media plat­forms like Face­book, Insta­gram, and Twit­ter can be pow­er­ful tools for reach­ing and engag­ing with your tar­get audi­ence. By cre­at­ing and shar­ing high-qual­i­ty con­tent and lever­ag­ing social media adver­tis­ing, you can dri­ve traf­fic to your web­site and con­vert more sales.
Con­tact us now for a FREE1 on 1 busi­ness con­sul­ta­tion now.