Article Type

In-Person Event

Published on
ABAOC-CNPP Business Networking Breakfast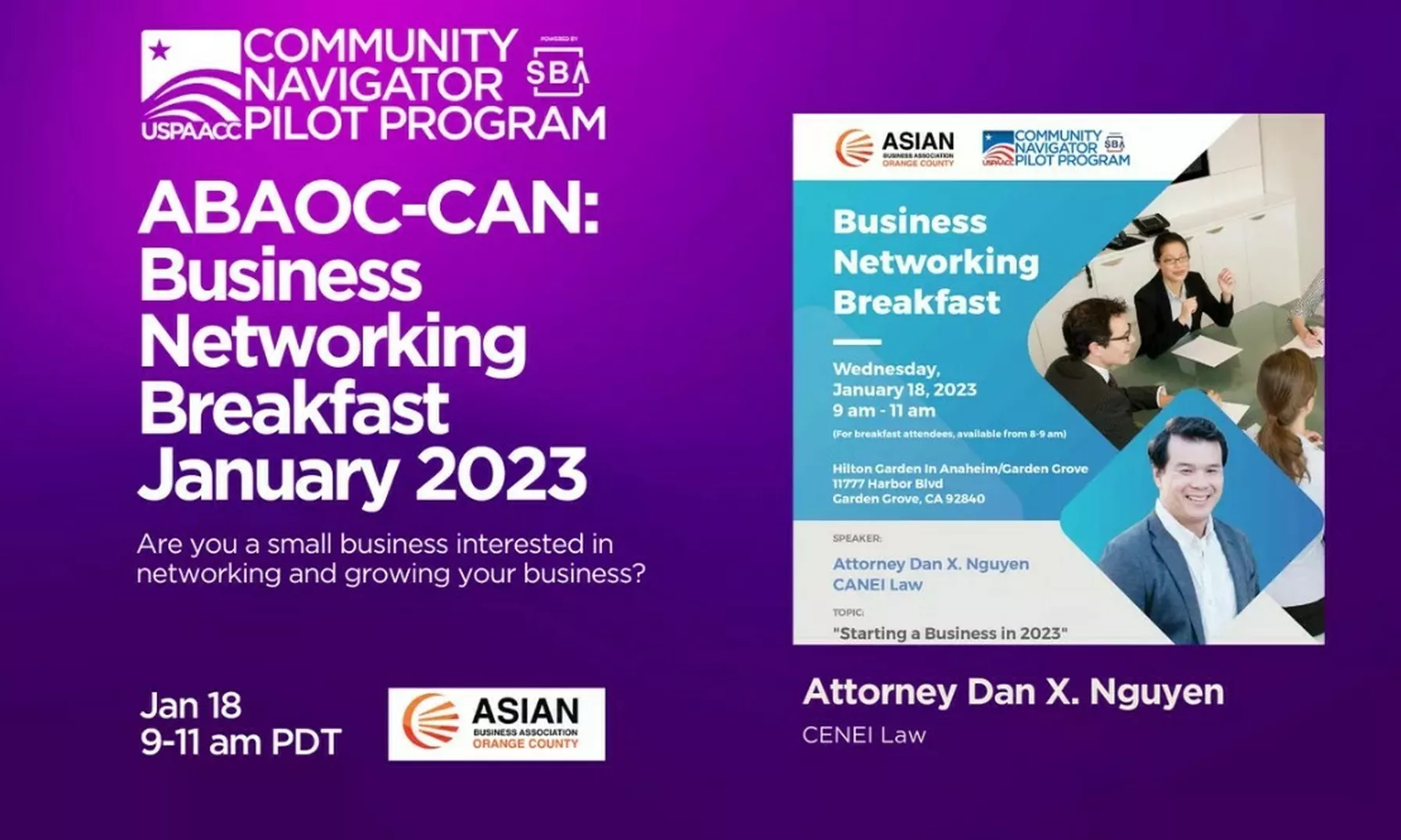 01/18/2023, ABAOChost­ed its Net­work­ing Break­fast at Hilton Gar­den Inn Anaheim/​Garden Grove. 16 peo­ple attended!
This year's break­fast train­ing is to fol­low the ​"busi­ness own­er's jour­ney" when starting/​operating a busi­ness. Every month we will try to have the top­ics align with the steps on that journey.

The Speak­er, Attor­ney Dan X. Nguyen is the author of best-sell­ing books, Don't Sue Me (employ­ment law) and Mak­ing Your Mark (trade­marks for entre­pre­neurs), and will be releas­ing Hon­ey, I Hired The Kids in 2021, teach­ing par­ent-entre­pre­neurs how to hire their kids and pay them up to 12,000 per year tax-free. He has led his firm to file over 75 trade­marks and over 100 LLCs/​corporations, serv­ing small and medi­um-sized businesses.
Con­tact us now for a FREE1 on 1 busi­ness con­sul­ta­tion now