Article Type

In-Person Event

Published on
Asian Hustle Network (AHN) AAPI Mixer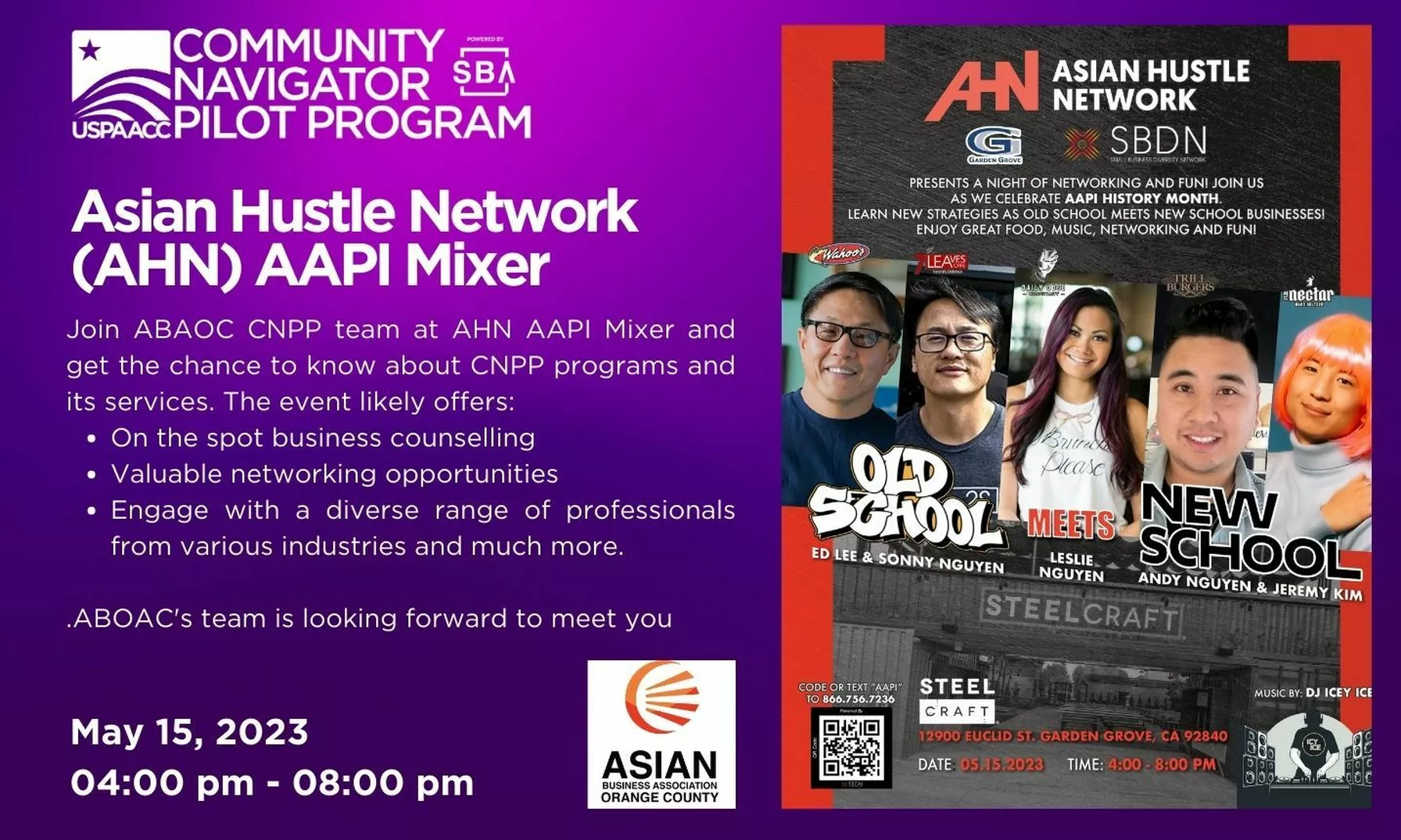 On 05/15/2023ABAOC exhib­it­ed CNPP at the Asian Hus­tle Net­work (AHN) AAPI Mix­er event. The event last­ed over 4 hrs and was attend­ed by about 200 – 300 people.
AHN is a glob­al online net­work of Asian Amer­i­can entre­pre­neurs and pro­fes­sion­als with about 97K mem­bers world­wide. ABAOCCNPP team had the chance to show­case its ser­vices and engage with a diverse range of pro­fes­sion­als from var­i­ous indus­tries. The event like­ly offered valu­able net­work­ing oppor­tu­ni­ties, allow­ing ABAOC to estab­lish con­nec­tions, expand its reach, and pro­mote its mis­sion of sup­port­ing and empow­er­ing AAPI businesses.
ABAOC pre­sent­ed to atten­dees the ben­e­fits offered by the CNPP pro­gram and offered ​"on-the-spot one-on-one coun­sel­ing" and sched­ul­ing coun­sel­ing at a lat­er date which sev­er­al peo­ple availed.