Article Type

News

Published on
Branding Basics with Alexis Dacuyana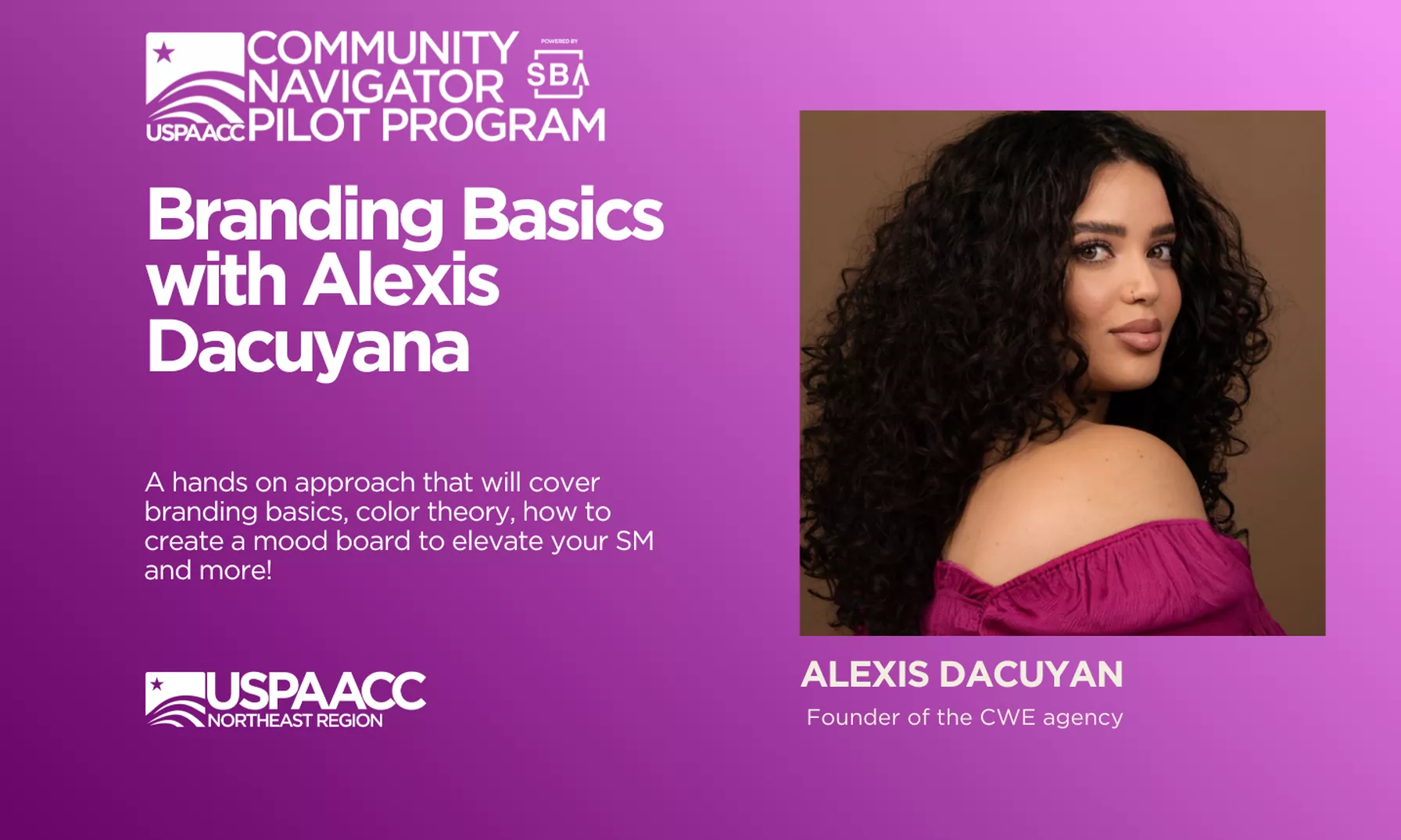 Aim­ing at giv­ing small busi­ness­es a basic idea of what is involved when it comes to brand­ing their busi­ness. USPAACC North­east Chap­ter host­ed the webi­nar​"Brand­ing Basics with Alex­is Dacuyana" on Wed, Oct 24, 20227:00EDT to 10:00EDT. The webi­nar had 12 peo­ple attend­ed. One of the best moments from our facil­i­ta­tor's per­spec­tive was see­ing how every­one could all relate in some way, shape or form to the process of just start­ing to learn about the basics in brand­ing. The atten­dees were open to try­ing some­thing cre­ative to help their business.


Webi­nar detail:
This webi­nar will have a hands on approach and cov­er brand­ing basics, col­or the­o­ry, how to cre­ate a mood board to ele­vate your SM and more.
ABOUTALEX­ISDACUYAN
Alex­is Dacuyan is the founder of the CWE agency (for­mer­ly known as Curat­ed with Ease & Co.) Her busi­ness spe­cial­izes in social media man­age­ment, con­tent strat­e­gy, brand­ing, and more. Her cre­ativ­i­ty has always been her strong suit.
She lost touch with her true tal­ents and abil­i­ties when she became a moth­er at a young age jug­gling moth­er­hood, jobs, and tak­ing on the work­load of a full-time col­lege stu­dent. After she grad­u­at­ed with her Degree in Soci­ol­o­gy from the Cal­i­for­nia State Uni­ver­si­ty of Fres­no, she went direct­ly into social work & case man­age­ment. The pan­dem­ic com­plete­ly shift­ed her per­cep­tion of what it meant to work, live, and thrive. She emerged with her first pas­sion project and cre­at­ed her first chil­dren's book. She con­tin­ued to apply her­self to learn every­thing from broad­cast­ing, pod­cast pro­duc­tion, UGC video con­tent, and edit­ing and took cours­es in con­tent cre­ation, brand­ing, dig­i­tal mar­ket­ing, and social media strate­gies. She has always been social media obsessed even before it was coined like cod­ing on Myspace from a very young age and has always had an entre­pre­neur­ial spir­it. Fast for­ward to today, start­ing her very own agency, she has had con­sis­tent clients retained over the course of the last 8 months. She's excit­ed to con­tin­ue grow­ing her business.