Article Type

In-Person Event

Published on
Doing Business in Irvine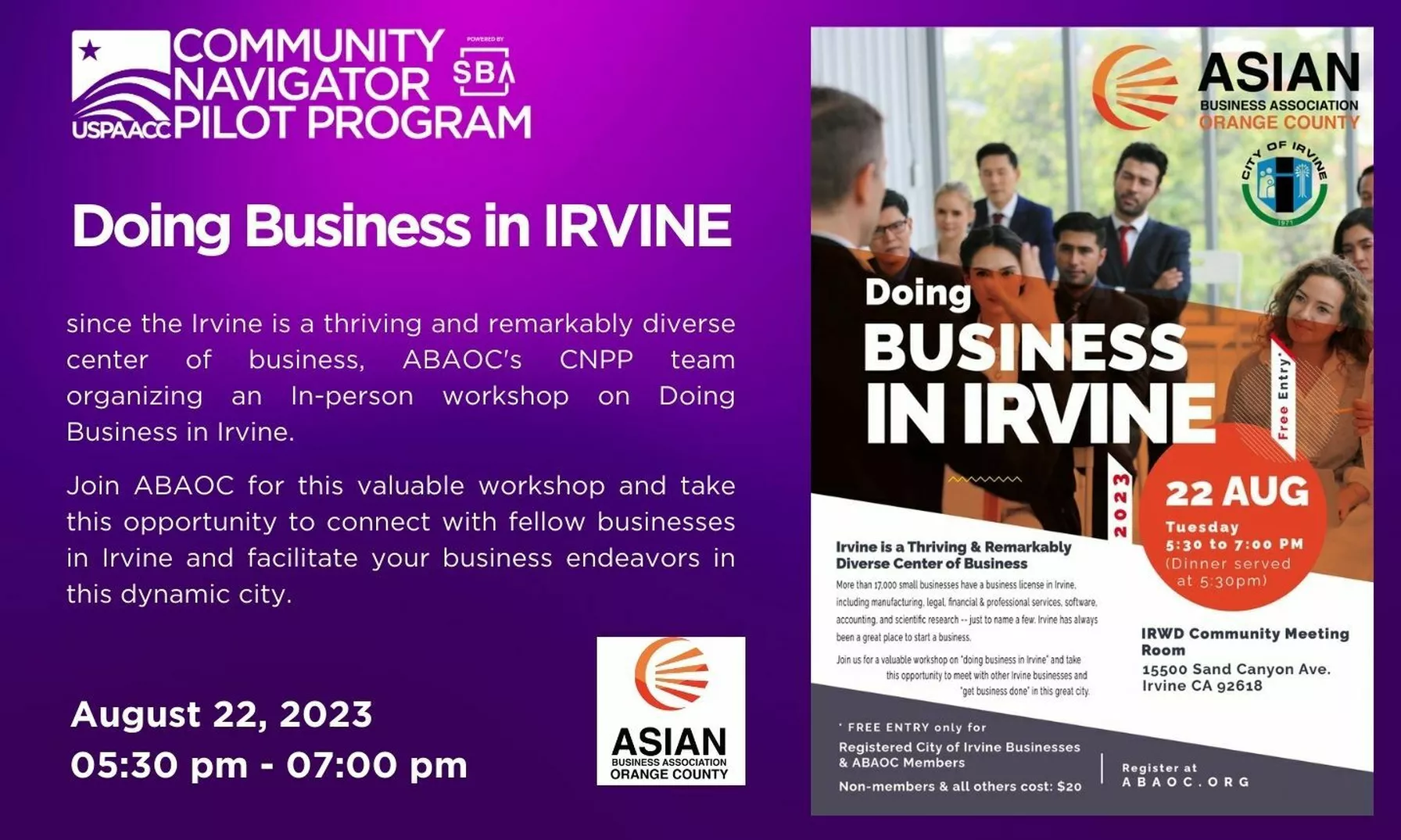 On 08/22/2023ABAOCCNPP team host­ed an event in Irvine, Cal­i­for­nia, with the pri­ma­ry aim of pro­vid­ing busi­ness own­ers with valu­able tools and con­nec­tions with­in the Irvine community.
The event wit­nessed an over­whelm­ing response, with the venue reach­ing full capac­i­ty, even requir­ing some atten­dees to stand in the back due to the high turnout. This event proved to be a remark­able suc­cess, as ABAOCwas able to engage with and assist over 50 busi­ness owners.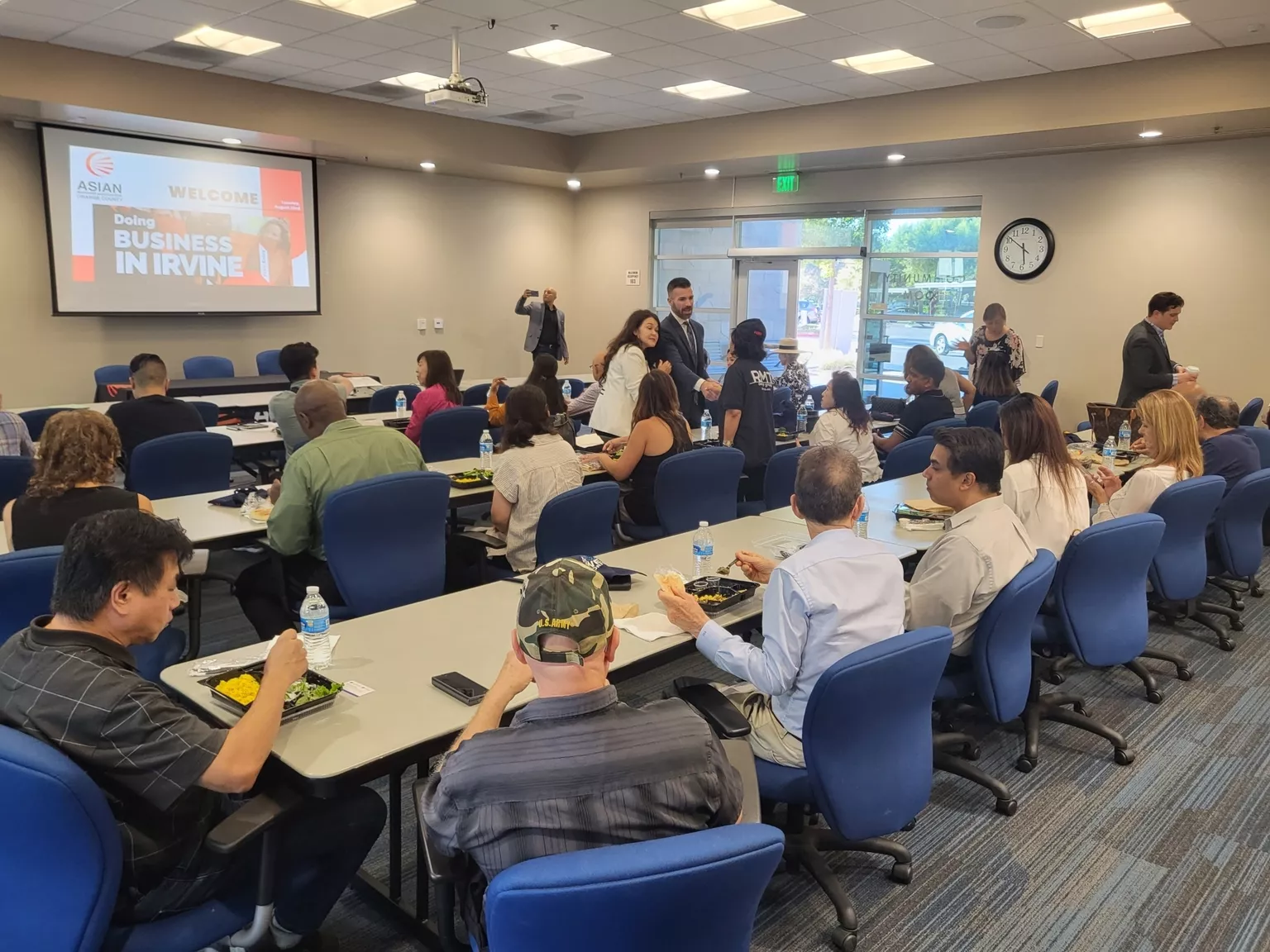 The speak­ers were not only high­ly knowl­edge­able but also incred­i­bly pas­sion­ate about empow­er­ing busi­ness­es in Irvine to thrive and prosper.
Dur­ing the event, ABAOCCNPP team had the oppor­tu­ni­ty to briefly intro­duce CNPP. Towards the con­clu­sion of the event, an organ­ic dis­cus­sion arose, allow­ing ABAOC to inform atten­dees about the cer­ti­fi­ca­tion process through USPAACC (the US Pan Asian Amer­i­can Cham­ber of Commerce).
Many busi­ness own­ers were under the impres­sion that achiev­ing minor­i­ty busi­ness cer­ti­fi­ca­tion required a sub­stan­tial finan­cial invest­ment. To address this con­cern, ABAOC assured them that obtain­ing cer­ti­fi­ca­tion does­n't have to be an expen­sive endeavor.
ABAOC shared a cer­ti­fi­ca­tion fly­er and, impor­tant­ly, con­nect­ed each inter­est­ed par­ty with Jeff CEO of ABAOC, offer­ing them the pos­si­bil­i­ty of one-on-one coun­sel­ing ses­sions to explore the cer­ti­fi­ca­tion process further.