Article Type

Webinar

Published on
FACCOC Entrepreneur Bootcamp #1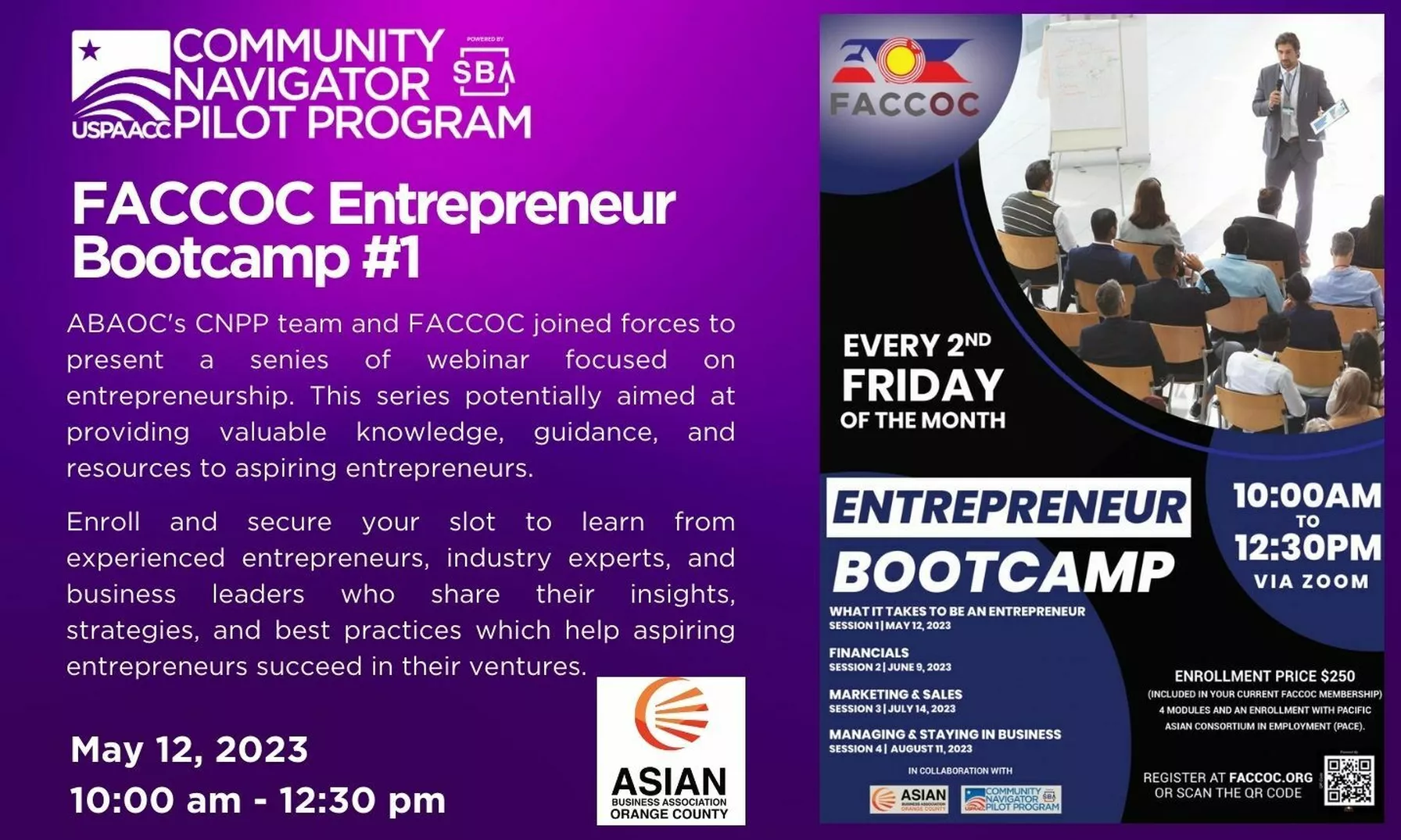 On 05/12/2023, ABAOC​'s CNPP team in asso­ci­a­tion with FAC­COC orga­nized a webi­nar titled ​"FACCOC's Entre­pre­neur Boot­camp (EBC) Series" which is the first webi­nar of the series. The webi­nar was attend­ed by 11 participants.
ABAOC​'s CNPP team part­nered up with FAC­COC to devel­op the program's cur­ricu­lum and struc­ture, served as the 1‑on‑1 busi­ness coun­sel­ing resource for the pro­gram which was being intro­duced as the ​"CNPP Busi­ness Coun­selor" who will help the atten­dees with fur­ther under­stand­ing the mate­r­i­al that was pre­sent­ed in the session.
The EBC pro­gram has been struc­tured as a series of 4 webi­nar ses­sions i.e. one ses­sion per month. This series will pro­vide par­tic­i­pants with prac­ti­cal infor­ma­tion, men­tor­ship oppor­tu­ni­ties, and net­work­ing con­nec­tions that can be instru­men­tal in launch­ing and man­ag­ing suc­cess­ful businesses.
Con­tact us now for a FREE1 on 1 busi­ness con­sul­ta­tion now