Article Type

In-Person Event

Published on
FACCOC Power Networking Lunch
On 07/27/2023, ABAOC ‑CNPP was giv­en the oppor­tu­ni­ty to lay out mate­ri­als and deliv­er a brief stand-up pre­sen­ta­tion of the CNPP pro­gram and the USPAACC cer­ti­fi­ca­tion. There were 28 atten­dees, the major­i­ty of whom were small busi­ness owne.
The meet­ing fea­tured an infor­ma­tion­al pre­sen­ta­tion by the Orange Coun­ty Pow­er Author­i­ty. This pre­sen­ta­tion was to inform busi­ness own­ers of their pow­er sup­pli­er options, and to also intro­duce the OCPA and what sorts of oppor­tu­ni­ties might exist with work­ing with the com­pa­ny. A sec­ond pre­sen­ta­tion was giv­en by the own­er of the Rela­tion­ship Build­ing Net­work (RBN), a local net­work­ing group, on tips of how to be a good net­work­er and build a valu­able pro­fes­sion­al network.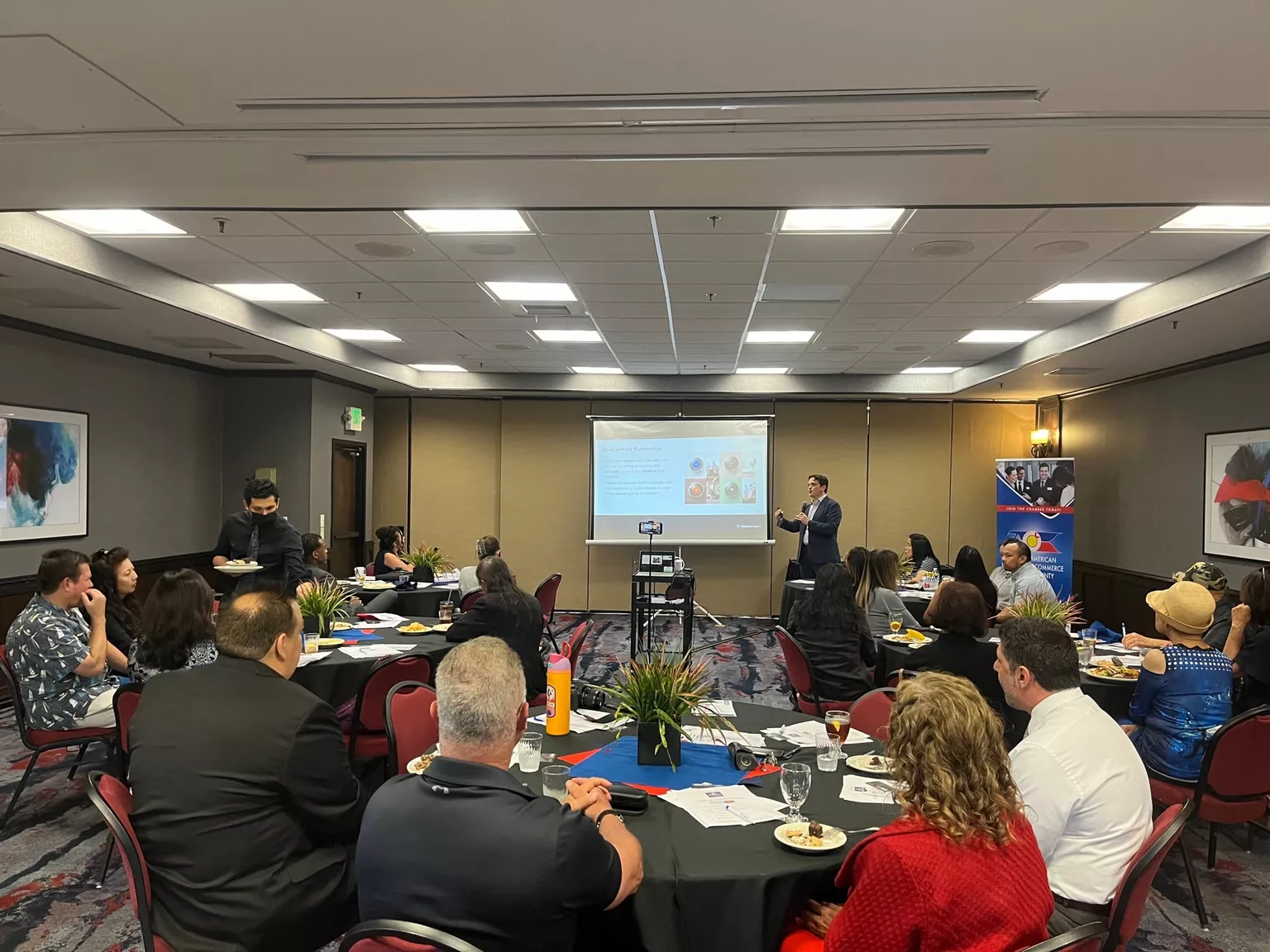 After the meet­ing, sev­er­al peo­ple approached with a desire to learn more about the CNPP pro­gram and sched­ule a coun­sel­ing ses­sion to dis­cuss the USPAACC Cer­ti­fi­ca­tion program.