Article Type

In-Person Event

Published on
FACCOC-SBDN "Access to Capital"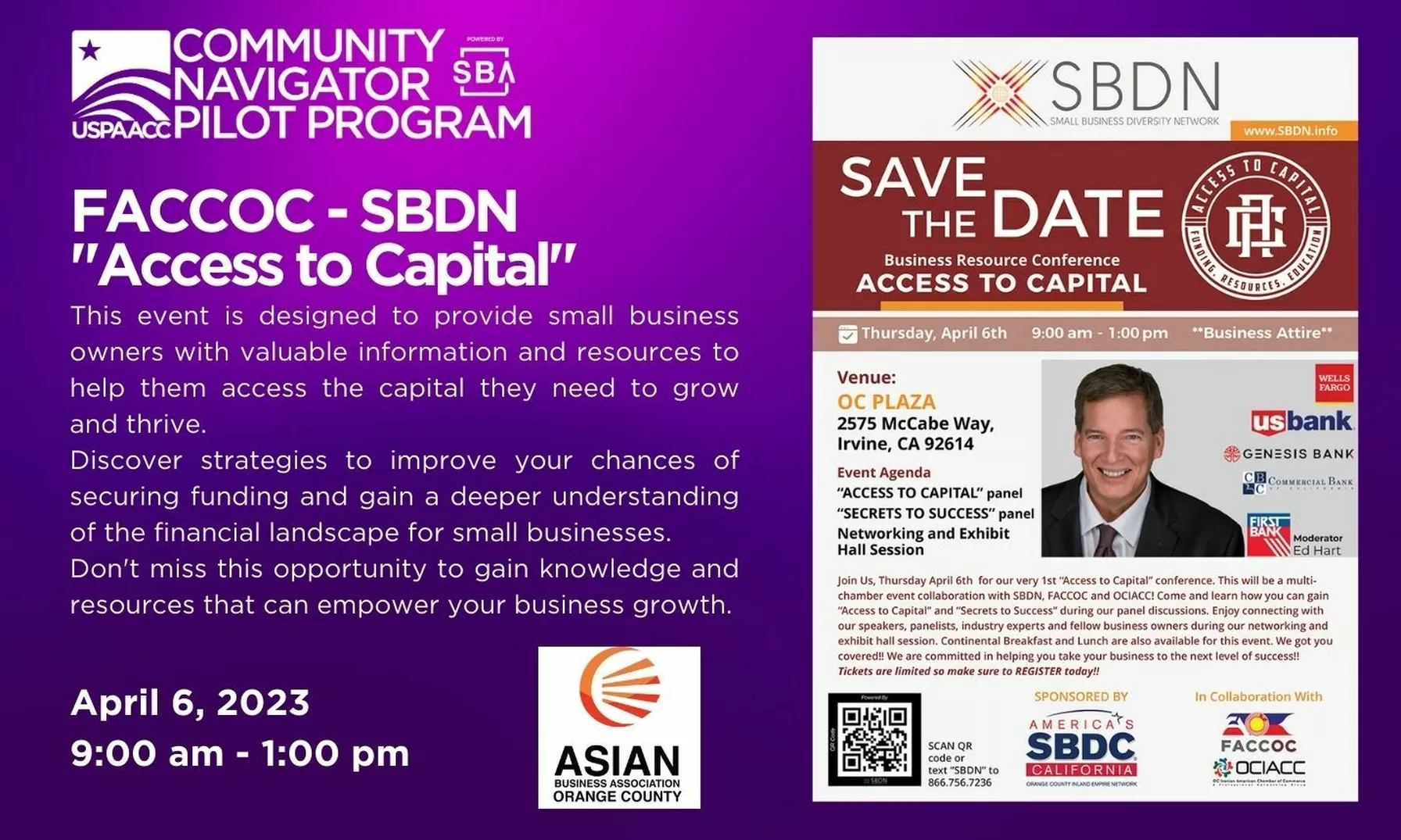 04/06/2023, ABAOCpar­tic­i­pat­ed as one of the ​"main room" exhibitors, pre­sent­ing to atten­dees the ben­e­fits offered by the CNPP pro­gram and solic­it­ing ​"on-the-spot one-on-one coun­selling" or sched­ul­ing coun­selling at a lat­er date.

This event was pre­sent­ed by the FAC­COC and the SBDN orga­ni­za­tions and was a full con­fer­ence event with a finan­cial indus­try pan­el enti­tled ​"Access to Cap­i­tal," a resource pan­el enti­tled ​"Secrets to Suc­cess," a full exhib­it hall with around 40 exhibitors rang­ing from oth­er com­mu­ni­ty resources orga­ni­za­tions, local banks, pro­fes­sion­al ser­vices ven­dors, etc. There were over 125 atten­dees, most­ly all of whom were local busi­ness own­ers hail­ing from the respec­tive FAC­COC and SBDN communities.
ABAOC also pre­sent­ed at the table the oppor­tu­ni­ty to get cer­ti­fied via the USPAACC through their USPAACC-Wells Far­go micro­grant program.

Con­tact us now for a FREE1 on 1 busi­ness con­sul­ta­tion now