Article Type

Webinar

Published on
Hiring a Marketing Team for Your Small Business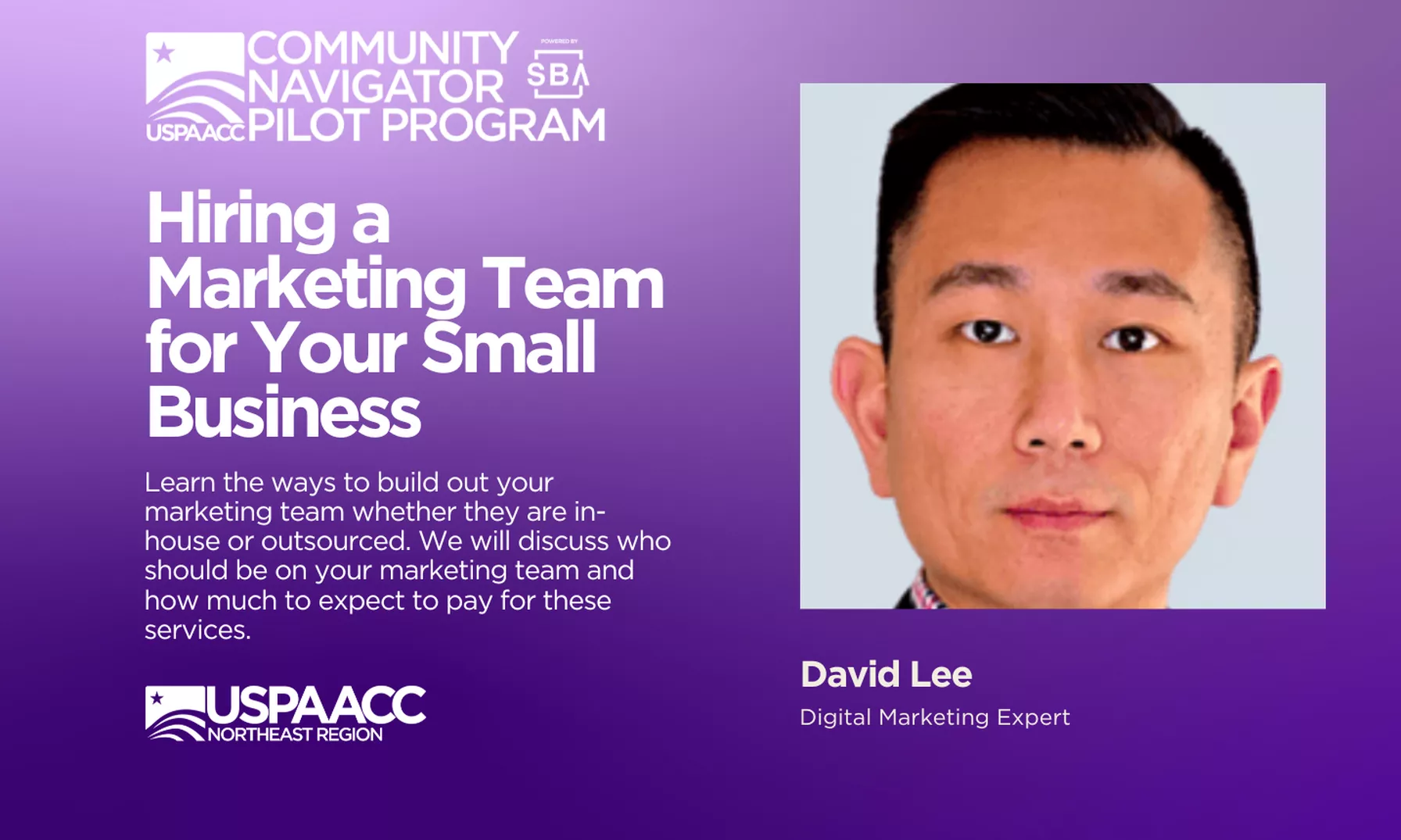 USPAACC North­east Chap­ter host­ed a webi­nar​"Hir­ing a Mar­ket­ing Team for Your Small Busi­ness" on Sep­tem­ber 15, 20227:00PM – 8:00PMEDT. Learn the ways to build out your mar­ket­ing team whether they are in-house or out­sourced. We will dis­cuss who should be on your mar­ket­ing team and how much to expect to pay for these services.
The webi­nar had 5 peo­ple attend­ed. The audi­ence liked what they've learnt. It pro­vid­ed a guide for the entre­pre­neurs to have a cam­paign check list and gave insight as to what a suc­cess­ful cam­paign needs to grow their business.
Watch the record­ed webi­nar to learn how to cre­ate bet­ter con­tent to pro­mote your small business.