Article Type

Webinar

Published on
SCE STAR Workshop: Branding & Designing for Competitive Edge
On 07/07/2023ABAOCCNPP team orga­nized a SCESTAR Work­shop: Brand­ing & Design­ing for Com­pet­i­tive Edge where par­tic­i­pants delve into the art of craft­ing com­pelling brands and designs that carve a dis­tinct com­pet­i­tive advantage.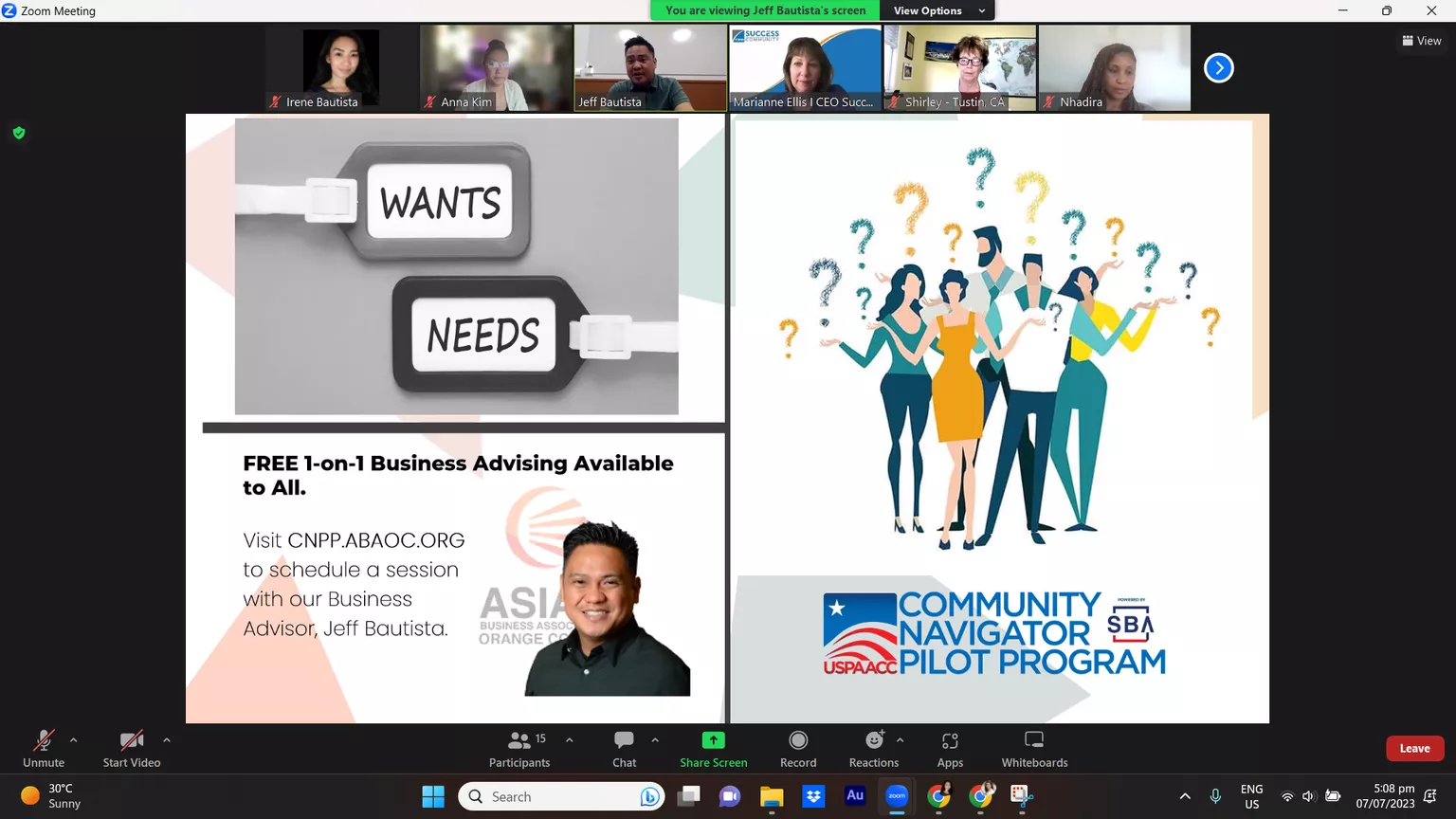 Dur­ing the event, the ABAOCCNPP team thought­ful­ly allo­cat­ed time to enlight­en par­tic­i­pants about the invalu­able offer­ings of CNPP, extend­ing a warm invi­ta­tion to the upcom­ing break­fast meeting.
This mod­est yet impact­ful addi­tion to the pre­sen­ta­tion res­onat­ed strong­ly, allow­ing both new­com­ers and sea­soned busi­ness own­ers to appre­ci­ate the wealth of resources and busi­ness coun­sel­ing sup­port, result­ing in grat­i­tude for nur­tur­ing growth and fos­ter­ing con­nec­tions with­in the com­mu­ni­ty. As a pos­i­tive out­come, the event suc­cess­ful­ly gar­nered fresh inter­est, draw­ing new atten­dees to the enrich­ing break­fast train­ing sessions.